The quake was also felt in Cuba's capital, Havana, and even in Miami, Florida. People are evacuating from some of the taller buildings in Havana.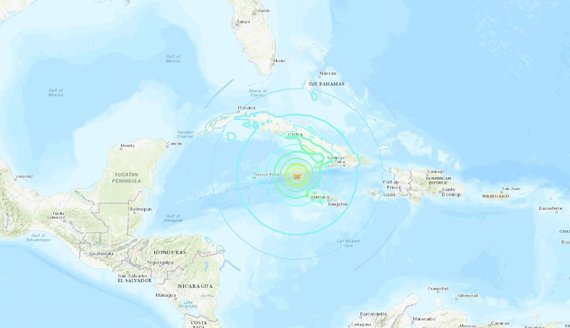 U.S. Geological Survey Map / Earthquake off the coast of Jamaica
The U.S. National Weather Service warns that tsunami waves ranging from 0.3 to 1 meters could reach the shores of Jamaica, Belize, Cuba, Honduras, Mexico and the Cayman Islands.
No information has yet been received on the breakdowns or casualties.
Source: 15min.lt