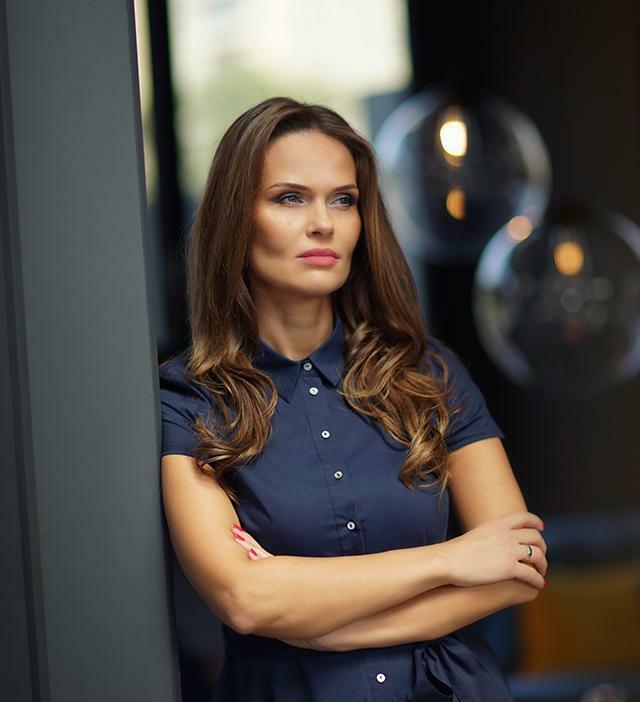 Photo: BIZLife / Sanda Mokanic
Bojana Rudovic, Marketing Director, Bekament
Has your business found you or have you found one?
We met.
Is the job always in the first place?
I find it not natural for business to be above all. In order for a person to function normally, first of all, he must have a healthy attitude towards himself, respect himself and take care of his psychophysical health. Only as such can he truly devote himself to his children and take care of their development and happiness, and then be focused on work, create new ideas and succeed.
I try to organize my time in a way that strikes a balance between business and private roles. I love to work, but I also love being with my children, family and friends.
The people who have influenced you most in your career?
I respect people with integrity, conscientious, honorable, courageous, persevering, visionaries with both feet on earth. Only such people can be my role models and influence my personal and professional development. Certainly, there were others in life. From such you learn what you must not afford and what you should not be.
Advice you remember?
I remember my parents' advice: "Let others do as they see fit, always be human!"
What do you notice first about the interviewee?
I notice if a person behaves naturally.
What can your business team boast about?
Quality interpersonal relationships, open and clear communication, mutual trust and good results.
What has contributed most to your success?
A wise folk proverb: "Trust in yourself and in your keys."
Do you have to buy a business wardrobe first?
Mostly I buy classic, sophisticated clothes that I can easily fit on different occasions.
How is a businesswoman dressed in style?
It is the woman with style who understands that manners, civility and soulfulness are the basic reflections of beauty. She does not bother with fashion, but uses it to express her authenticity, as appropriate.
Flat or heeled shoes?
It depends on the situation. At work I prefer shoes on heels.
Do you have a hidden haven from liabilities?
As Dostoyevsky says, "the soul is healed by time spent with the children."
What is your best reward?
When I meet my personal performance criteria regarding the results I have achieved.
What is smart money?
Savvy money would be one that provides additional material value, and for the sake of the smiles and satisfaction of the people we care about.
If you didn't work for the money, what would you do?
I think I would focus more on photography and travel.

Source: BIZLife magazine
Photo: BIZLife / Sanda Mokanic


Source: bizlife.rs