Anything that stays stagnant for a long time is either rubbing or molding or rusting, says Nikolas Smyrnakis. And in so few words it closes the essence of a whole life.
Every day, whatever day you choose, can be the beginning of your new life. And you can start whenever you decide. And then you have to enjoy every step towards achieving your goals. It only makes sense to be happy when you meet your goals. Every small achievement is a victory.
Nicolas Smyrnakis tells us through this Notebook of dreams and realizations how to get in touch with our real self. Although it looks like a calendar, it is not, at least not a regular calendar that starts the first and continues until the last day of the year. Here you will determine the first day or the first month and record the dreams and goals you want to achieve.
The Write your own story – A notebook of dreams and accomplishments by Nikola Smyrnakis Released by Dioptera Publications will help you set your own goals, build the plan to achieve them, manage your time better, fight stress, reach your life's goal more and enjoy the path as you progressively reach your goals.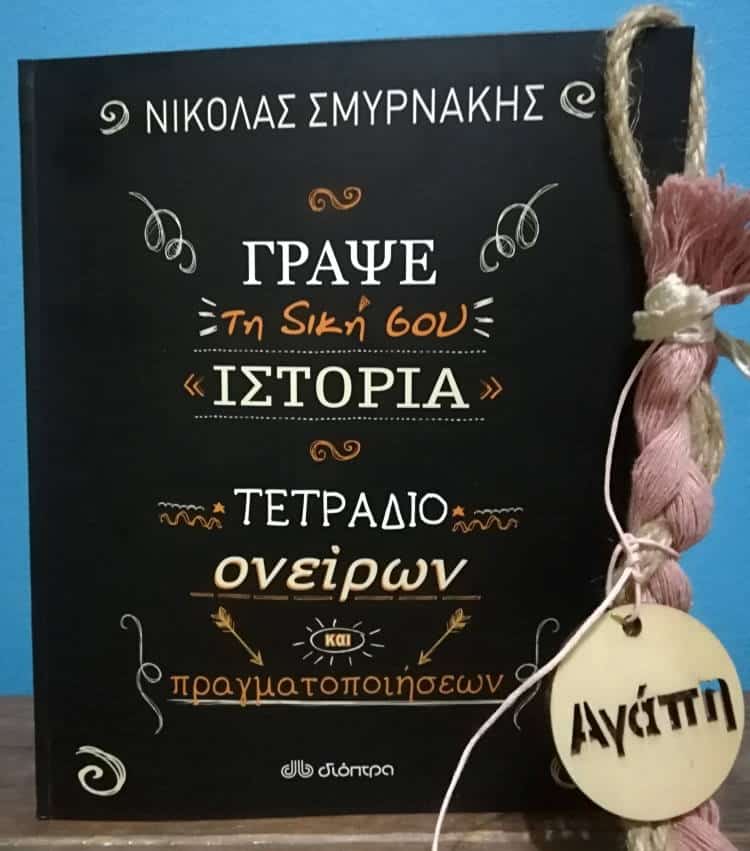 Before you get started, Nikolas Smyrnakis will give you some useful tips, such as:
• How to avoid a stress
• What to do to avoid the stress of big goals
• What to do when you don't think you can achieve a goal
• What to avoid at all costs
• How to avoid a sense of futility.
You will also learn why it is important to fill in the lists of accomplishments, notes, new knowledge, fun, as well as the victory and gratitude list, and how important it is to celebrate the victory and gratitude list each week.
Now you are ready to select and record the goals that will have the most positive impact on your life and start your journey. Each month begins with a prompt that will make your trip easier and more interesting.
You will then record your monthly goals and plan your daily action. When you reach the end of the notebook, you will find the epilogue of your own story. So overcome the obstacles, overcome your fears, feel grateful for your accomplishments, small or large, and walk the path of your own success.
Nikola Smyrnakis's book "Write Your Own Story" is published by Dioptera and you can find it here
Source: enallaktikidrasi.com