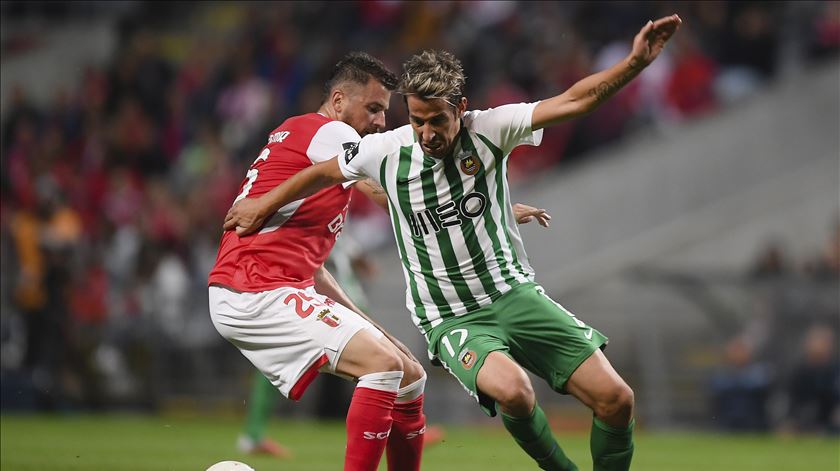 This Wednesday, Fábio Coentrão announced the end of his career as a professional footballer, at the age of 31.
The now former Portuguese international, who was without a club, spoke at the Monsanto Court, regarding the trial of the attack on the Sporting Academy in Alcochete. When asked about the profession, he replied: "I am a retired football player."
Coentrão was being associated with Bologna, for "Corriere dello Sport". According to the Italian newspaper, the former left-back, who had not played for six months because he did not have a club, would have offered himself to the Bolognese.
Start and end in Vila do Conde
Fábio Coentrão was trained in Rio Ave before heading to Benfica. It was in Luz that he became a star, reached the national team and ensured a transfer of 30 million euros to Real Madrid.
Initially, the experience in Spain went well, however, in the third season, Coentrão stopped being used. The defender was then loaned to Monaco, where he shone until he was seriously injured, and then to Sporting, where he was reunited with football. Last season, after disengaging from Real Madrid, he represented Rio Ave.
In the summer, Fábio Coentrão will be close to reinforcing FC Porto. However, after much controversy, the transfer will have collapsed.
The now former defender also came close to PAOK, from Greece, coached by Abel Ferreira, and Fenerbahçe, from Turkey. However, both possibilities ended up not being realized.
Fábio Coentrão hangs his boots after 15 years as a football player. The history is rich: a Portuguese League, three League Cups, two Spanish Leagues, a King's Cup, a Spanish Super Cup, a European Super Cup, two Club World Cups and two Champions Leagues. In total, in 405 games as a professional, he scored 30 goals. Five went to the service of the national team, in 52 internationalizations.
The beginning and the end were in Vila do Conde, with Rio Ave.
Source: rr.sapo.pt