In the mass production process of rapid charging integrated circuit
Packaged to increase wiring thickness 4 times
98% increase in power efficiency while maintaining chip size
Focus on design differentiation including heat dissipation solutions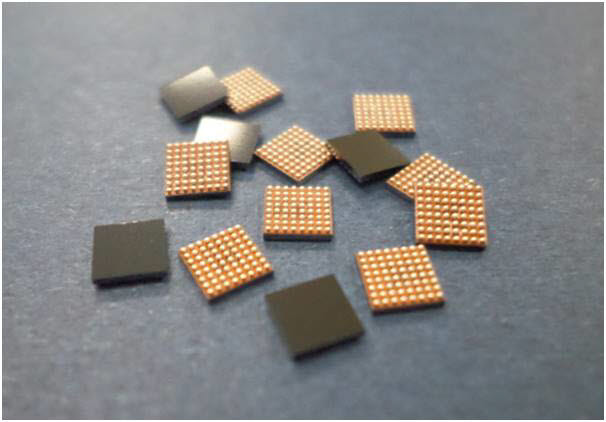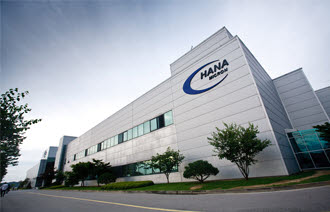 Hana Micron, a Korean semiconductor packaging company, is attracting attention as it applies a wafer level package (WLP) process for mass-charging chips. The packaging method that increases the wiring thickness in the chip four times than before, helps the fast-charging chip to work stably.
Hana Micron announced on November 11 that it will mass-produce wafer-level packages (WLP) for ICs.
WLP is a technology that is in the spotlight in 'packaging', which is a semiconductor post-process. Literally, the wafer is packaged at once without cutting the finished wafer. Manufacturing costs are significantly reduced compared to cutting chips and packaging them. It is also advantageous to reduce the chip size by eliminating the need for an auxiliary substrate (substraight) between the printed circuit board (PCB) and the semiconductor. Most of them help to realize the 'light and thin' aimed at by semiconductor manufacturers.
Hana Micron differentiates itself from its competitors with WLP technology. For example, the new 'HANA's thick RDL (layer relocation) WLP' technology applied to 5G smartphone fast-charging chips. Hana Micron recently packaged a fast-charging IC from a leading semiconductor design company with this technology. The product will be featured in new smartphones from global smartphone makers.
This technology is characterized by 98% higher power efficiency than conventional WLP. This process was possible because 20 micrometers wiring, which was four times larger than the wiring thickness (5 micrometers) used in the previous process, was used. If the wiring thickness is thick, the electric resistance component can be minimized even with a large amount of current that is rapidly increased due to rapid charging.
Kim Dong-hyun, director of Hana Micron Research Institute, said, "As it realizes wiring thickness that does not affect the light and small size of chip, current flows stably in wide wiring, contributing to power efficiency and reliability." He added, "Warpage phenomenon, which caused the wafer to bend at the time of technology development, caused a lot of worries, but it succeeded in mass production with differentiated technology to catch it."
Hanamicron also explained that it has applied a heat dissipation solution that manages the chip's heat with its differentiated package structure design.
Hana Micron's mass-produced WLP technology for fast charging chips is expected to be spotlighted in the 5G market. With the opening of the 5G era, high-capacity data can be transmitted more quickly, as battery power consumption and the need for rapid charging are also increasing as power consumption increases significantly.
Hana Micron's WLP technology is attracting attention as it will be introduced at the International Solid-State Circuit Society (ISSCC) 2020 event called the Semiconductor Industry Olympics later this month. The event is a prestigious academic conference held every year since 1954, where major semiconductor companies such as Samsung Electronics, SK Hynix, Intel, and Qualcomm and global leading university researchers gather to exchange technology.
Kim said, "There are many recognitions that improving the power IC efficiency is not much related to the semiconductor packaging field. However, this technology has shown that packaging companies can contribute to the efficiency improvement." It is expected to be extended. "
Staff Reporter Kang Hae-yeong kang@etnews.com
Source: etnews.com