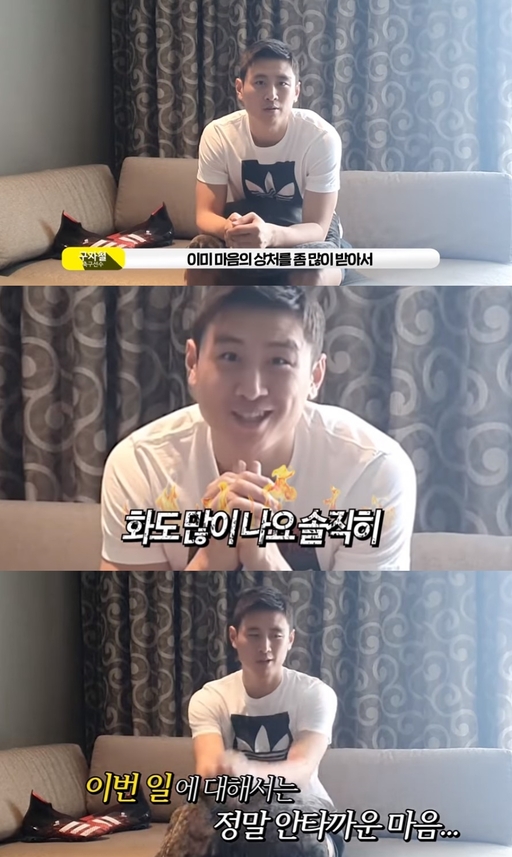 Koo Ja-cheol (31, Al-Garapa, photo) honestly expressed his thoughts on Ki Sung-yong (31, former Newcastle) 's recent failure to return to the K League.
On the 14th, Koo Ja-chul posted a video on his YouTube channel, ShootingStar, titled, "Ki Sung-yong decided to return to the K League."
Koo Ja-cheol said, "We are going to talk about the return of the K-League, which has become an issue these days."
He said, "Originally, Sung-Yong was going to do a press conference, but he didn't go ahead in the aftermath of Corona 로 19." So he suggested, "Please tell me what you think with (YouTube) editors." I got a reply to see. "
"He's a fan, and a football fan. After consulting with Sungyong, I thought, 'I should express my sad feelings.' "
Koo Ja-cheol said a lot about Ki Sung-yong's decision to go to K-league, "Let me show fans how to play in K-league even when I'm in Europe and Sung-yong or always in Europe." It was amazing and welcoming to have made a great choice to implement. "
However, the return of the K-League failed, "I think there is a 1% possibility, but if you talk with Sung-Yong, I think I've already suffered a lot of heart hurts," he said.
He said, "I felt when I talked with Sung Yong and Chung Yong, but when we go back to the K league, it's not going to be sloppy, rough, or 'absolutely like that.' I will probably do it as I did before. "
Finally, he said, "It was a pity when I talked to Sung Yong about a comprehensive behind-the-scenes story. I want to tell you what happened internally, but that's not what I'm talking about. All I can talk about is here. "
Meanwhile, Ki Sung-yong, who split from the English Premier League (EPL) Newcastle United on the 31st of last month, sat at the negotiating table with Jeonbuk Hyundai to return to the K-League. The league return has virtually failed.
Choi Seo Young Online News Reporter sy2020@segye.com
Photo = Shooting Star on YouTube channel
(Ⓒ Segye Ilbo & Segye.com, All Rights Reserved)
Source: segye.com