On the occasion of the IMTM2020 exhibition a tourism workshop was held "Welcome to Latvia – the biggest free destination for cultural lovers!"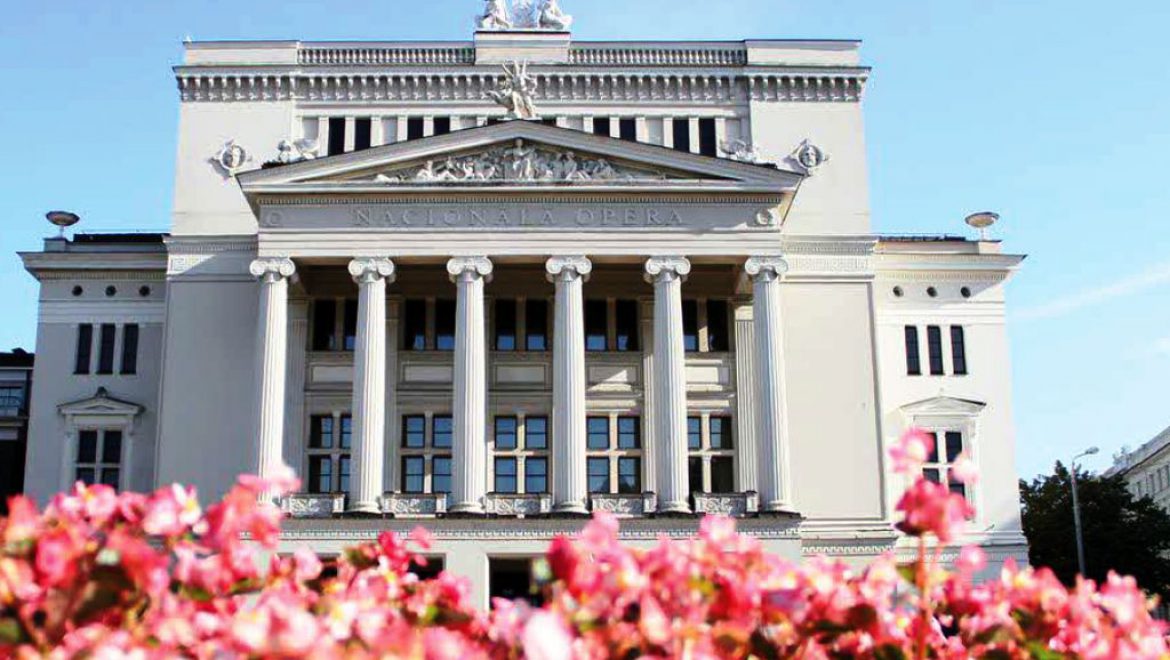 The beautiful and famous opera house of Riga, the capital of Latvia. Photo courtesy of the Riga Tourist Office
The Latvian Republic Embassy in Israel, in collaboration with airBaltic, held an honor in IMTM 2020 in Israel, a tourism workshop entitled "Welcome to Latvia – the largest free destination for cultural lovers".
The workshop was held at the embassy Elite gavel (Elita Gavele ) Tel Aviv, which emerged as a multi-verbal and graceful woman. Representatives from tourism bodies from the cities of Riga and Jurmala, Latvia, representing tourist sites, hotels and resorts and spa, restaurants and music festivals, were attended by Israeli tourists and journalists.
Attendees savored the rich refreshments brought from Latvia: the finest wines (including fruit champagne), fine cheeses in a variety of flavors, rich jams from Latvia-unique berries, delicious traditional black bread, and also – local hummus and vegetables. Janis Genesis (Jānis Jenzis) From the Riga Tourism Development Bureau and Strategic Planning Director, humorously guided the meeting, emphasizing that Riga and Jurmala tourism integration – which is about half an hour's train ride (costing a sink and a half ticket) – is ideal.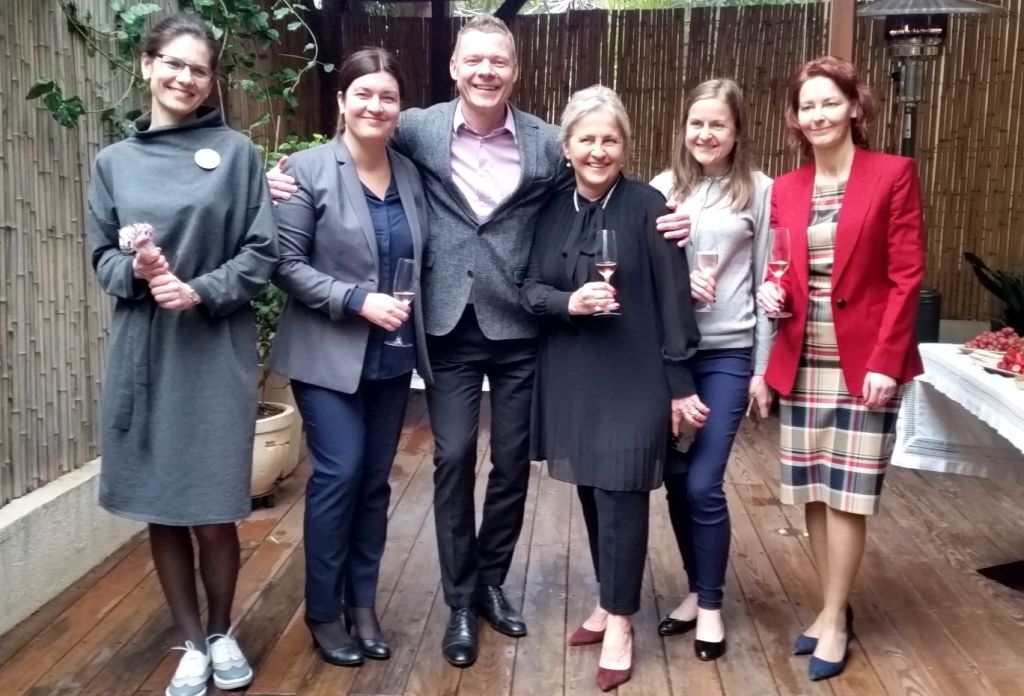 A special country that has not yet become too commercialized
The Republic of Latvia is considered important among the Baltic States. Latvia lies on the Baltic coast and borders with Estonia to the north and Lithuania to the south. The eastern border of Latvia borders with Russia and Belarus. Many Israelis are looking for new and attractive destinations, discovering this special land, which has not over-commercialized and where prices are equal for every soul. A land of spectacular views, many lakes, a long history and rich culture. Latvia, which was under Soviet rule for many years, opened to the world with the fall of the Iron Curtain, and is now one of the developed countries in the Eastern bloc, a member of the EU and a partner in the NATO alliance. 500 km of beautiful beaches are accessible from all the historic cities, many of which were built in the Art Nouveau and Medieval Baroque style. And important to know – Latvia has six UNESCO sites selected as World Heritage Sites.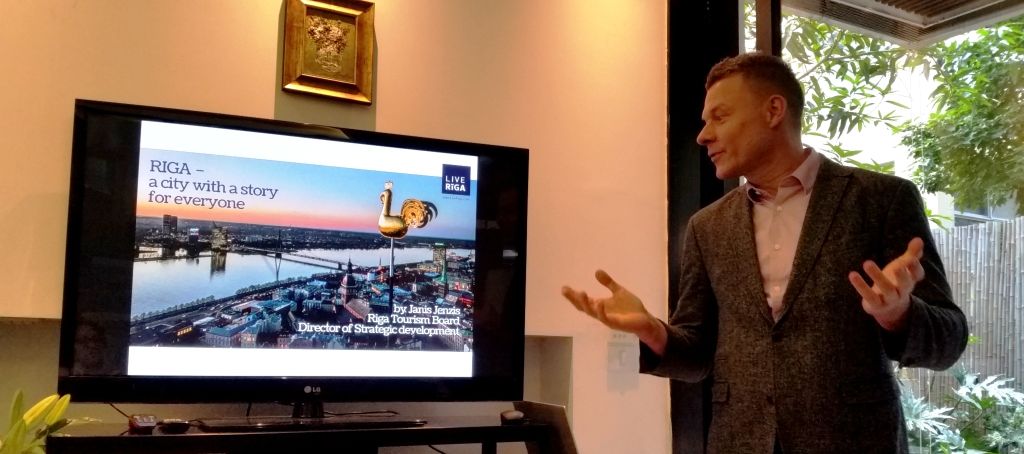 Riga – the capital of Latvia, the city with a story for everyone
Riga is the capital of Latvia and the largest city of all the cities of the Baltic states. Its population is over 700,000. The city is located on the Baltic coast and serves as a major port and transportation hub in the country. The Old Town of Riga has been awarded a World Heritage Site for concentration on the Jugendstil-style buildings, which are part of the Art Nouveau School. In Riga there is the high concentration in Europe of buildings of this style.
Riga is experiencing a renaissance as Latvia's capital – many old building reconstruction projects have made it one of the most attractive cities in Europe. Many tourists come to it because of the historic importance of the Old City and its reputation as having the best nightlife in Europe. Riga has several boroughs, with the most interesting being the Old Town and the area around the Monument of Liberty, located nearby. A walking tour is by far the best way to see the two boroughs. A tourist information office located inside a black-dotted pavilion offers two guided tours and free brochures with detailed descriptions of many buildings, for those who prefer to travel independently.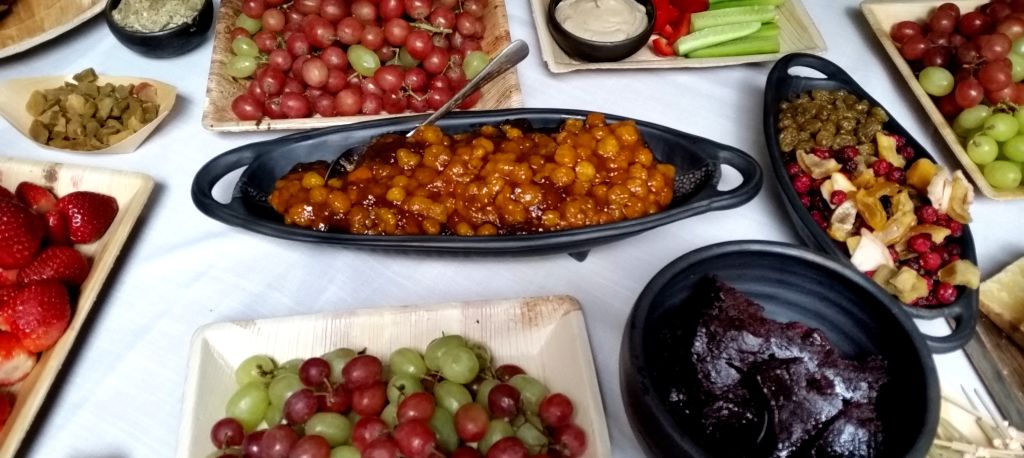 Jurmala – Recommended recreation for the body and mind
Near Riga, Jūrmala is a popular resort with spectacular seashores and a special building style. It is the fifth largest city in Latvia and is famous for its unique natural resources: healing thermal springs, mineral mud, pine forests, clean air and dunes, and seashores covering an area of ​​32.8 km.
Yurmala's famous beach is covered with white quartz sand and the resorts and spas offer a wide range of recreation options for body and mind.
Yurmala boasts a unique wooden architecture that has been characterized by its urban architecture since the 19th and the first half of the 20th century. The architectural features of classicism, Art Nouveau, national romance coexist in wonderful harmony with architectural functionalism. 414 buildings in the city were included in the list of important landmarks in architecture, but it has more than 4000 historical buildings. Jurmala also offers the possibility of recreation in one of the largest marine parks in Northern Europe "Līvu akvaparks": with over 45 attractions for children and adults. In addition, as a cultural city, it has a number of museums and galleries and is well known for its concerts and international performances.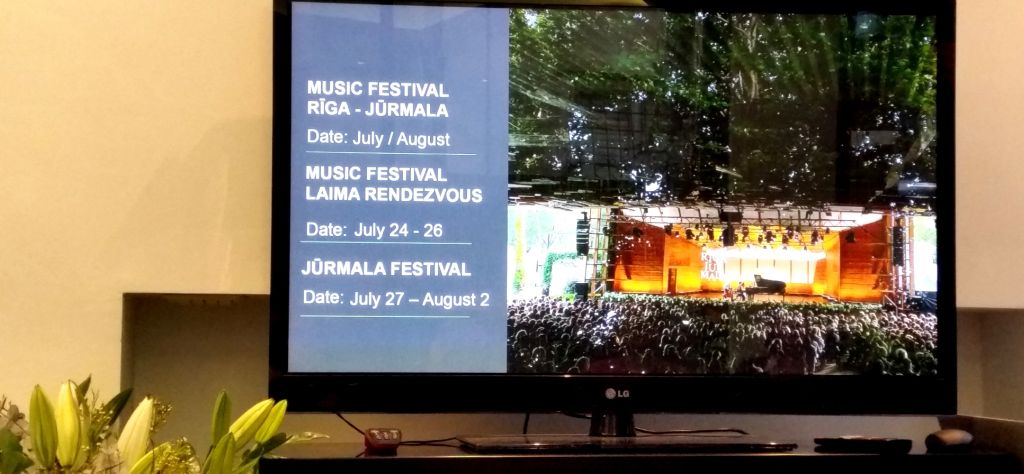 The main destination for musical holidays in 2020
The Joramla and Riga-Joramla festivals are international attractions for classical and music lovers in general. The Riga-Jurmula Young Music Festival (this is the second year) will be held in July-August. This year, Israel will star in its stages, with the Israeli Philharmonic Orchestra hosted by the Israeli Philharmonic Orchestra on July 11 evening. Second blade, And on that afternoon a pianist's concert will be held Yoav Lebanon. respect.
The Yurma Music Festival is famous and well-known and already hosted Zubin Mehta As a winner. This year, July 28 through August 2 will feature a week of musical acumen, including a sunrise-and-coastal concert, a worldwide music show, classical music concerts, a gold collection from the Broadway musical, and a gala concert featuring the most beautiful lions from operas.
Due to the high demand for these festivals, it is suggested to hurry and book tickets and close the accommodation:
How to get there? On direct flights from Israel
Ron Dawn, AirBaltic Product Manager in Israel, from the Tal Aviation Group, talks about AirBaltic's direct flights to Riga, with convenient continuation destinations, starting in March 2020. The flights are made with the latest and most convenient Airbus 220A aircraft. The flights from TA to Riga will depart on Sunday and Wednesday at 06:40 and will land at 11:00 am and Friday 07:10 and land at 11:30. Return flights from Riga to Tel Aviv will take place during those days, leaving Riga at 23:40 and landing in Tel Aviv at 03:50.
For details and reservations: 03-7952166.
Shortened address for this article: https://www.ias.co.il?p=103944
Source: ias.co.il