The French authorities have restricted the green audience for the foreign game (21:40, Sports 1), but the Foreign Ministry has announced that green fans will only be able to hoist Israeli flags in the stadium only and only during the contest
Michael Weisserman
25/07/19 3:50 PM
Good news for Maccabi Haifa fans: After a great rage at the Strasbourg Police Department, which issued quite a few guidelines for tonight's game (Thursday, 21:40, live broadcast in Sports 1) where Haifa fans will not be able to hoist Israeli flags during the match, the Foreign Ministry has made efforts to ease sanctions Of the Strasbourg Police Department, and indeed a decision has been made that fans can hoist Israeli flags during the game in the stadium area and not in any other area near the venue.
As mentioned, this also caused outrage among Maccabi Haifa's people who contacted the police and tried to change the evil of the decree. "This is a football game, and the role of the police is to secure and allow the arrival of fans who enjoy the game," they said in Haifa. Incidentally, yesterday, some fans complained about a number of French fans who tried to confront them.
Sports Minister Miri Regev responded to news from France: "The Strasbourg Police's decision to prevent the group's fans from waving the Israeli flag is a delusional decision. I expect the French authorities to ensure the safety of their fans and players and to allow their fans to cheer their team as is customary in all sports fields and in all competitions. An Israeli team will walk around in fear at a football stadium in France, banning the flag of Israel or its team, and upon knowing the Strasbourg police decision, I contacted the Foreign Ministry to act immediately with the French government to intervene in the police decision and allow Maccabi Haifa fans to proudly carry the group's symbols and symbols Take full responsibility for their safety. "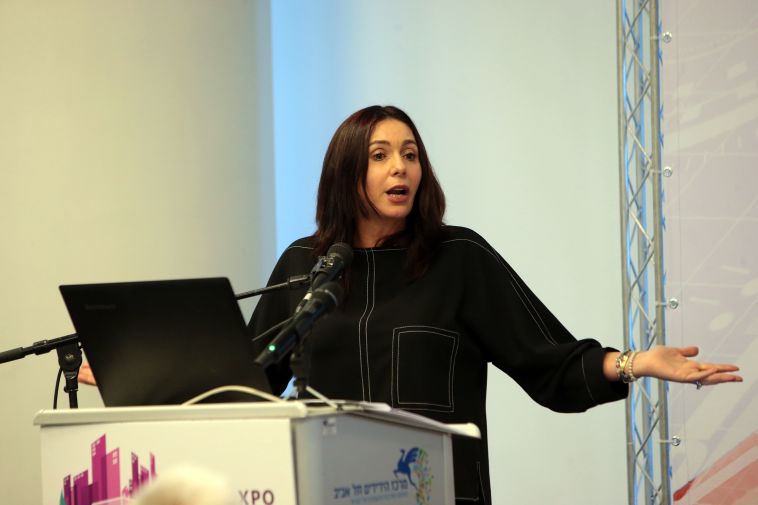 Miri Regev. "It is inconceivable for an Israeli fan to walk around in fear" (Udi Citiat)
Foreign Minister Israel Katz said: "Following the request of the sports minister, I instructed the Israeli embassy in France to take immediate action to remove the restrictions imposed on the Maccabi Haifa group regarding the volume of the fans and the ban on raising the Israeli flag, ahead of its match with the Strasbourg group. Expect to see many fans, flags And gates. Good luck. "
Professionally, Marco Confusion will decide near the game whether he intends to come up with the vehicle a little more offensive, where Mohamed Awad will come alongside Jordan Shua, or Maxim Falcushchenko will link and Shoa will play alone.
Approximate composition: Guy Haimov, Ernest Mabuka, Oferi Arad, Rami Gershon, Ayed Habashi, Neta Lavi, Yuval Ashkenazi, Dolev Hiziza, Muhammad Awad (Maxim Falkushchenko), Jordan Shua.
Source: maariv.co.il