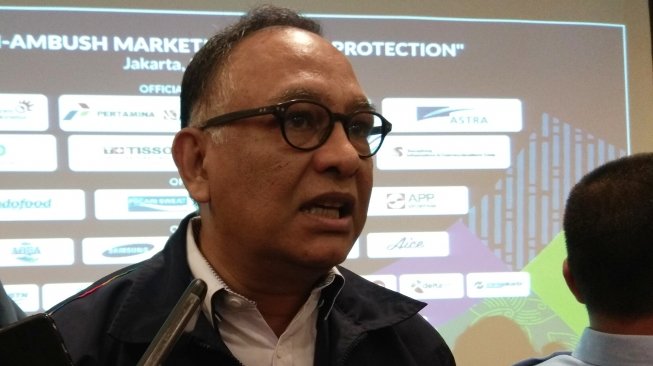 <! -
->
– PSSI's Deputy Chairperson of the Referees Committee, Hasani Abdulgani, said he had a secret method to monitor the performance of referees and referees assistants in the league, including League 1 Indonesia 2020 so that the national soccer climate was healthier and more competitive.
"We have new equipment and use a number of things to 'clean up' our football. However, I cannot say it in the media," Hasani said in Jakarta on Wednesday.
According to the man who also serves as commissioner of PT LIB, this was done so that dirty practices such as fixing can be detected immediately.
Hasani asserted, PSSI wants to make the national soccer climate more healthy and competitive.
If there are unscrupulous referees who are still tempted to take prohibited acts, he will certainly be prosecuted.
"If you want to be naughty, please. There will be an Anti Mafia Bola Task Force who will separate him from his family for approximately four years," Hasani said.
Apart from the secret method, another way for the PSSI Referee Committee to prevent match fixing in the field is to increase the referee's salary.
Hasani said, the increase in referees' income and assistant referees reached 38 percent.
"The salary increase is up to 38 percent. Later the referee of League 2 will also automatically follow," Hasani said.
The Referee Committee itself is still in the process of selecting referees and line judges for League 1 Indonesia 2020.
Liga 1 Indonesia 2020 runs from 29 February to 31 October 2020. There are 18 teams participating in League 1 2020, including three promotion clubs from 2012 2019 namely Persik Kediri, Persita Tangerang and Persiraja Banda Aceh.
Source: suara.com