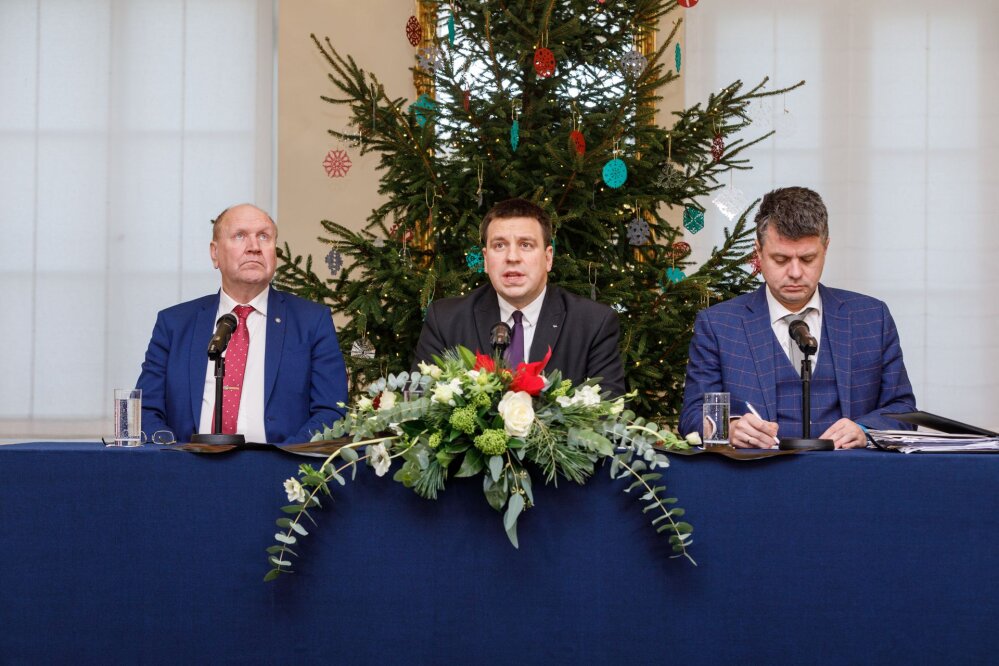 The last government press conference of the year. Photo: Andras Kralla
In the Wednesday morning program, we talked about the labor issues with the Ukrainians, about the traffic situation and about young technology enthusiasts.
According to the Ministry of Interior, 45,511 people were granted short-term work permits from January 1, 2018 to the end of 2019, 34,495 of them Ukrainian citizens. A New Ukrainian community is emerging in Estonia – it presents both risks and opportunities for the economy of Estonian society that have not been adequately assessed at government level.
We analyzed the situation on Wednesday morning program also with Hannes Rumm, a columnist on Äripäev, who explained the problem points in more detail.
Listen to the interview here:
The same topic can also be read in the column by Hannes Rummu "Ukraine's foreign labor force – our fortune or misfortune":
The air was real girlpower! The morning program was visited by Inger Helmi Saar and Heliis-Alexandra Kägo, who participate in FutureHeroes, an international entrepreneurship program for girls aged 13-17, to develop the ZeroHero-themed environment. We asked them how the world would become a better place, and whether anyone would become rich.
"It's very interesting to do a lot of things yourself, to see the progress you make, and that can be great," Saar said in response to a question about whether she's going to become an entrepreneur in the future. Bolt and Pipedrive are examples of girls.
Listen to the interview here:
We also talked about the situation in traffic: The public debate triggered by the drunk driving accident in Saaremaa calls for harsher penalties.
The best traffic law expert in Estonia, attorney-at-law Indrek Sirk visited the studio with whom we made clear what measures would be needed to change attitudes that would make our roads safer.
Listen to the interview here:
Source: aripaev.ee