When my head of column asked me to review a book on geology, I almost shot myself in the head. Another unbeatable thought to please a publisher! Wonderful surprise, the work is a pure delight, conducted drumming with an alert feather dipped in humor. Abderrazak El Alabani and Alain Meunier are geologists at the University of Poitiers-CNRS while Roberto Macchiarelli is a paleobiologist at the National Museum of Natural History in Paris. In this book, they tell of their prodigious quest for the origins of life on Earth. We swear to you, it's a real detective story full of twists, catastrophes and murders. All of this is illustrated by a talented designer, Adelina Kulmakhanova, from the artists' collective Scorbut.
It all starts for our three scientists with a phone call from the French Embassy in Gabon, which offers to the University of Poitiers to finance a very short stay of seven days to French geologists. In three months, they are ready to go. No time to lose, they immediately set to work in a quarry whose oldest geological layer dates back 2.1 billion years. It was then that they made the discovery of the century (at least for geologists): dozens of masses of iron sulphide crystals with a bizarre shape. After an investigation worthy of Sherlock Holmes, the culprit of these clusters is identified: very primitive bacterial organisms. A dive into the past of hundreds of millions of years for the birth of life on Earth!
Five consecutive refusals
This discovery gives our three French people the honor of being published in the journal Nature in July 2010. What's more, they cover! For the English magazine to thus accept to celebrate Frenchies, the discovery must really impose. For many years, however, they still had to fight against the skeptics. Five times in succession, the National Research Agency refused to finance their work. Five times in a row! Let's give the floor to the authors:
Fortunately, our three researchers manage to find money elsewhere. This is how they manage to highlight the oldest traces of movement of living organisms on our planet. But their adventure does not end there.
Life is not a long quiet river
Chance takes care once again to give them a boost. This time it takes the form of a Ukrainian student who came to Poitiers in 2014 to follow a master's in environment. This brings them on a new track to track the beginnings of earthly life. This is happening in Ukraine, on a site that reveals geological layers dating from 556 million years ago. Or on the eve of the explosion of Cambrian life. Miracle, the researchers discovered the traces of macroscopic living organisms. The ancestors of our sponges, jellyfish? Or a branch of life that has no descendants today? In any case, this is an exceptional window open to the time when the Earth gave birth to a fantastic biodiversity.
This book can be devoured, provided you have a little curiosity about the origin of living species. The bottom line is that life is far from a long, quiet river. It is marked by the crash of meteorites, by the rumbles of volcanoes and by climatic jolts. Cheffe, do you have other books like that?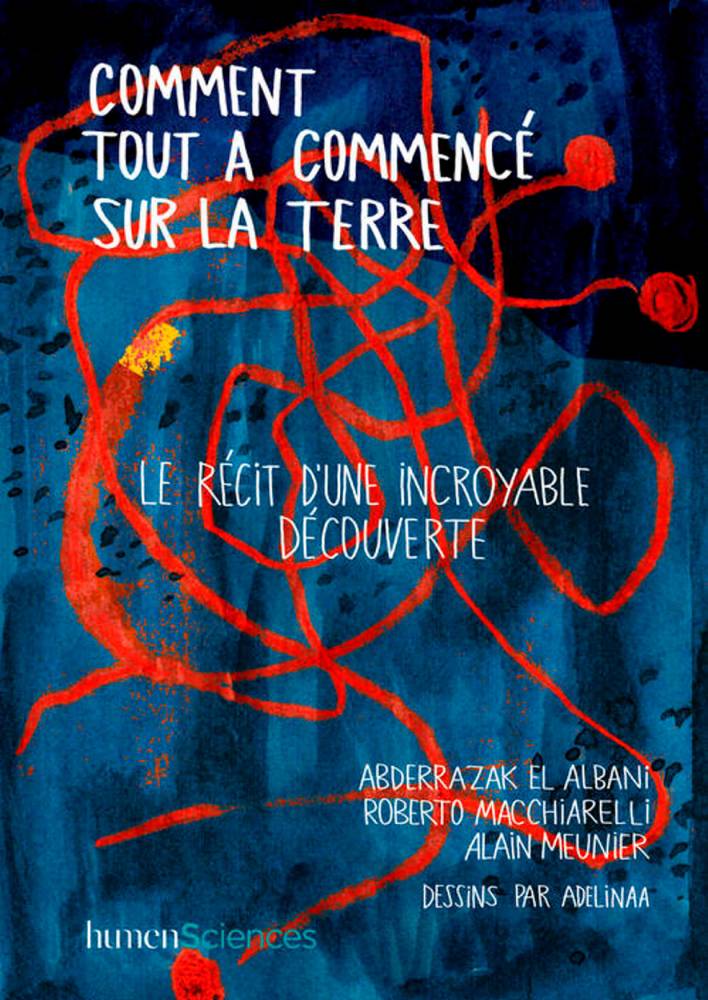 How it all started on Earth, the story of an incredible discovery, by Abderrazak El Alabani, Alain Meunier and Roberto Macchiarelli, illustrations by Adelina Kulmakhanova, HumenSciences editions, 26 euros
Source: lepoint.fr