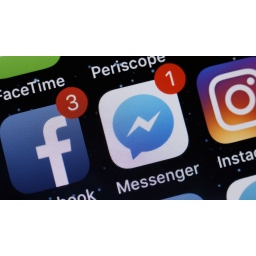 Facebook Messenger can no longer be used without a Facebook account. Until now, Messenger users and Messenger Lite sign-in applications could use their phone number instead of their Facebook profile. This meant that you did not have to have a Facebook account to communicate with your contacts through Messenger. Now the company has changed the rules of the game, so users must have a Facebook account if they want to use Messenger.
Facebook will ask new Messenger users when logging in to connect to their Facebook account.
Facebook explained the move by saying that "the vast majority of people using Messenger are already logging in through Facebook" and that they want to streamline the process.
For now, existing Messenger accounts that are not linked to Facebook profiles will not be affected.
In a way, this is a step backwards. Since June 2015, Facebook has introduced the ability to sign in to Messenger without a Facebook account, first for users in the US, Canada, Peru and Venezuela, and later in the rest of the world. In addition to telephone numbers, photographs and names are accepted as identification methods for logging in.
This change comes at a time when Facebook is preparing to integrate Messenger with Instagram and WhatsApp, which the company announced this spring, and which the US Federal Trade Commission plans to prevent.
"People should be able to use any of our apps to reach their friends and communicate safely and easily across networks," Facebook co-founder and CEO Mark Zakerberg said earlier this year. We plan to start by allowing you to send messages to your contacts using any of our services, and then extend that to SMS. "
Facebook said communications between the three company-owned services will be protected by end-to-end encryption, meaning that only the sender and recipient will be able to see the messages.
Facebook not only plans to connect its popular services, but also plans to make communication on its platforms more private.
"I believe the future is private," Zakerberg said. "This is the next chapter for our services."
Source: informacija.rs