Amir Haik, President of the Israel Hotel Association: "380 Hotels Are Closed in Israel and Cannot Meet Fees and Taxes"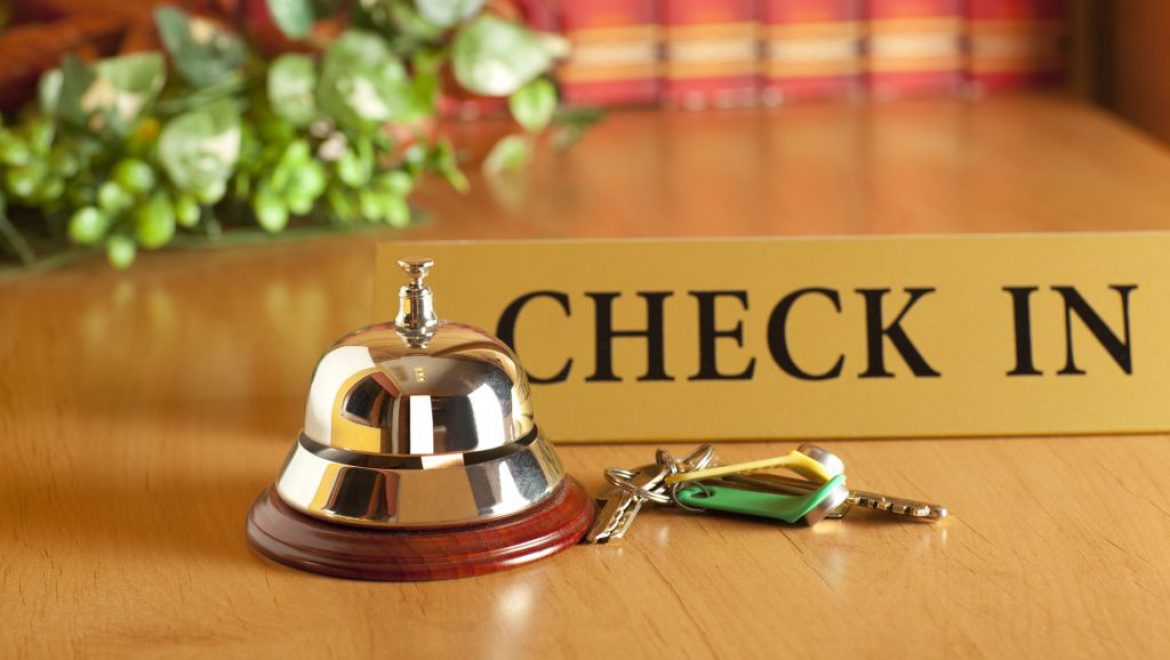 Association of Hotels in Israel in a letter sent to the Minister of Finance and Interior Photo Depositphotos
Letter sent today by the Israel Hotel Association:
In honor of respect
MK Moshe Kahlon MK Aryeh Deri
Minister of Finance
Jerusalem Jerusalem
Dear,
Subject: 380 closed hotels (about 96%) in Israel are unable to meet the property tax levies and taxes
Since my last letter to you, 5 days ago, their doors have closed another 80 hotels. The dismal state of the hotel industry in Israel currently has about 380 hotels (about 96%) closed. At the same time as the hotels were closed, more than 35,000 workers employed in the hotels were sent to their homes.
The closure of hotels is a result of government policy in the Corona struggle, which imposed heavy restrictions that severely impaired the hotels' ability to serve the purpose they intended, including the guidelines for closing the country's borders to tourists, prohibiting hotel isolation, prohibiting the congregation and restricting Israel's movement, Dining, swimming pools, spa facilities, synagogues and the like, reducing to a minimum the workforce allowed in the hotel, etc.
In such a situation where the hotels are closed, with no income, the fixed expenses can cause the hotels to become insolvent.
The closed hotel has no ability to pay taxes, levies and property taxes etc.
At this time, closed Israeli hotels must pay fixed expenses (1) in the amount of approx.NIS 200 million per month. The property tax alone constitutes about40 Percent of fixed expenses without wages.
We ask you to formulate a dedicated package of assistance as soon as possible, which exempts the hotels from payment of fixed expenses during the crisis and the long recovery months that will follow.
I suppose it is clear to all of us that in the current situation, without immediate relief, the hotel industry in Israel will be wiped out.
sincerely,
Amir Haik, CPA
president
Copies:
MK Yariv Levin, Minister of Tourism
Mordechai Cohen, Director General of the Interior Ministry
Haim Bibbs, chairman of the local government
Amir Halevi, CEO of the tourism hub
Sivan Lehavi, Deputy Director of the Local Government Center
Assaf Wassarug, Deputy Commissioner for Budget, Ministry of Finance
Raya Adani, Tourism Coordinator, Ministry of Finance
Omri Ben Horin, Tourism Reference, Ministry of Finance
Adv. Yael Danieli, CEO, Hotel Association
Pnina Ben David, Director of the Economic Department, Hotel Association
Attorney Nir Kaplan, Director of the Regulatory Department, Hotel Association
(1) property taxes, insurance, water and sewerage fees (landscaping conservation), property preservation, energy (mainly refrigerators and emergency lighting) as well as the payment of wages to the minimum number of employees who maintain the place.
Shortened address for this article: https://www.ias.co.il?p=105401
Source: ias.co.il