<! -
->
– PT Liga Indonesia Baru (LIB) is waiting for FIFA's official decision regarding the discourse of five substitutions in the match that took place after the corona virus pandemic.
"If there is a decision, we will study first. For example, it is indeed imperative that we certainly will follow it," said Director of PT LIB Sudjarno as reported by Antara.
Then, if there are new rules in football, Sudjarno continued, LIB as the Indonesian League operator would discuss them with PSSI.
"Later PSSI will explain it in the regulation," he said.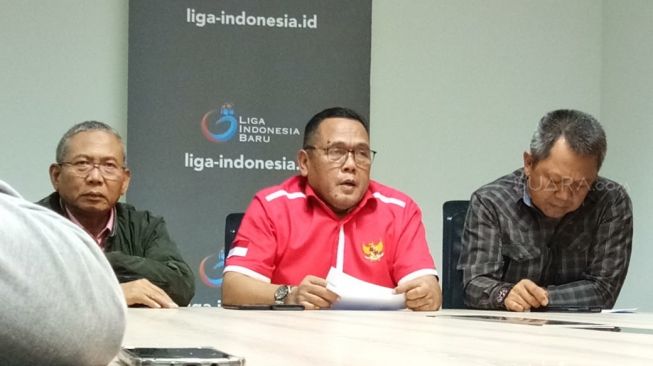 FIFA submitted a provisional proposal to the International Football Association Board (IFAB) so that in matches held after the COVID-19 pandemic, each club could make five substitutions.
The idea was raised because FIFA considered the high frequency of matches that soccer teams had to go through after the COVID-19 pandemic was over.
FIFA said that each team had the opportunity to make three substitutions in the first round and twice in the second round or extra round.
The rule is expected to be applicable in the 2020 season and the following season, as well as other international matches until 31 December 2021.
Although it has not yet been formalized, the proposal for five substitutions was welcomed by national soccer people, one of them is Persipura coach Jacksen F. Tiago.
"I think that's a good thing," Jacksen said.
The COVID-19 pandemic caused the majority of countries in the world, including Indonesia to temporarily close League 1 and 2 seasons in 2020, to stop all football activities in the region in order to suppress the spread of diseases that attack the respiratory organs.
There is no certainty when the League 1 and 2 Indonesia 2020 season will be rolling again. However, PSSI ensures that League 1 and 2 of the 2020 season will be terminated if the government extends the corona virus emergency response which is currently set to May 29, 2020.
Source: suara.com