On March 29, the Internet Banking Law, which was rejected at the plenary session of the National Assembly, was finally passed on the 29th. This provided the conditions for KT's largest shareholder, KT, who was arrested for violating the Fair Trade Act.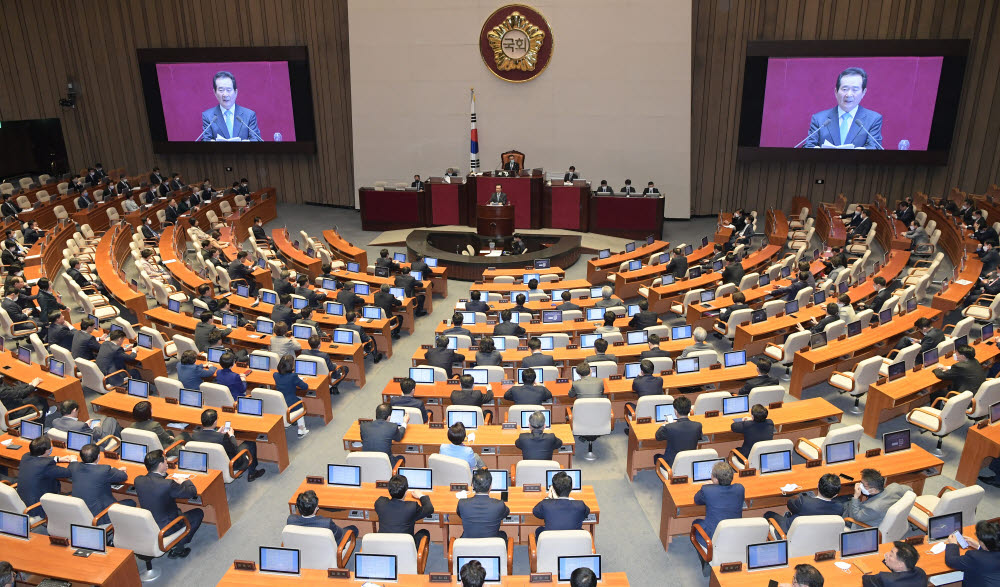 The National Assembly held the 3rd plenary session of the 377th National Assembly (temporary meeting) on ​​the 29th and dealt with the amendment to the 'Special Act on the Establishment and Operation of Internet Specialty Bank' (Internet Specialty Bank Act). Among the 209 attendees, the amendment was voted 163 in favor, 23 in opposition, and 23 in abstention.
The amendment contains the provisions to alleviate the requirements for violation of the Fair Trade Act among the requirements for approval of ownership of shares exceeding the limit of major shareholders of Internet banks. The reasons for disqualification of large shareholders were alleviated from all violations of the Fair Trade Act to all unfair trade practices. Even if the Fair Trade Act is violated, it is not a reason for disqualification of a major shareholder when it is a collusive act, not an unfair act.
The pros and cons were overwhelming as the previously rejected legislation went to the plenary session again.
Representative Park Yong-jin and Democratic Party Democratic Party said, "K-bank is an Internet-specialized bank completed by the Park Geun-hye government's financial officials through shortcuts. I can't do it. "
Assemblyman Chai Bae also called the names of members who oppose or abstained from the plenary session last month. "It is no different from the bill that came up in March," he said. "If you pass this time, you will vote without knowing the contents of the bill last time."
Assemblyman Kim Jong-seok of the future unification party said, "Activating Internet banking is President Moon Jae-in's first commitment to financial innovation." Explained.
Staff Reporter, coordinator jenie@etnews.com
Source: etnews.com