In 2017, the group Airbus launched with Rolls Royce a study to develop a hybrid electric aircraft intended to initiate a transition in the aeronautical sector.
The project e-Fan X focused on the design of a four-engine airplane, one of whose reactors is replaced by an electric motor offering significant 2 MW power to reduce fuel consumption during certain flight phases.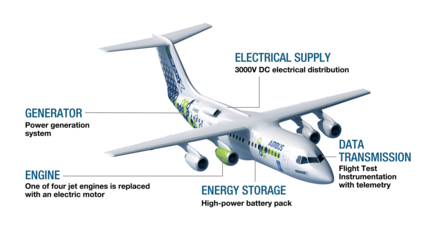 The demonstrator resulting from this work was to fly in 2020 for the first time, but the coronavirus health crisis decided otherwise. Airbus, heavily impacted by the cessation of European economic activity due to the preventive measures against the Covid-19, decided to reorganize its projects and put the e-Fan X's one to a halt.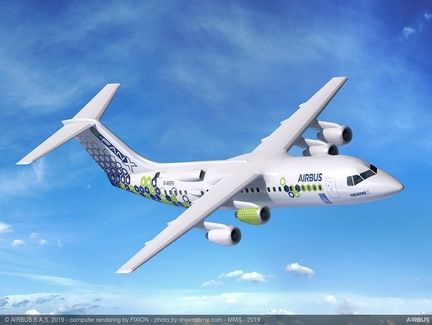 The two firms put this decision into perspective by recalling that it was essentially a demonstrator not preparing the design of a product marketed behind and that they learned a lot from the context of reducing CO2 emissions in the aviation sector in the coming years.
Other avenues are being explored, such as hybrid architectures and light materials, while work on batteries is continuing. Airbus presented its concept at the start of the year Maveric flying wing for future generations of aircraft consuming 20% ​​less fuel.
Source: generation-nt.com