The flight will be operated by the Indian Air India Company this Thursday, March 26, 2020 at 3:30 p.m.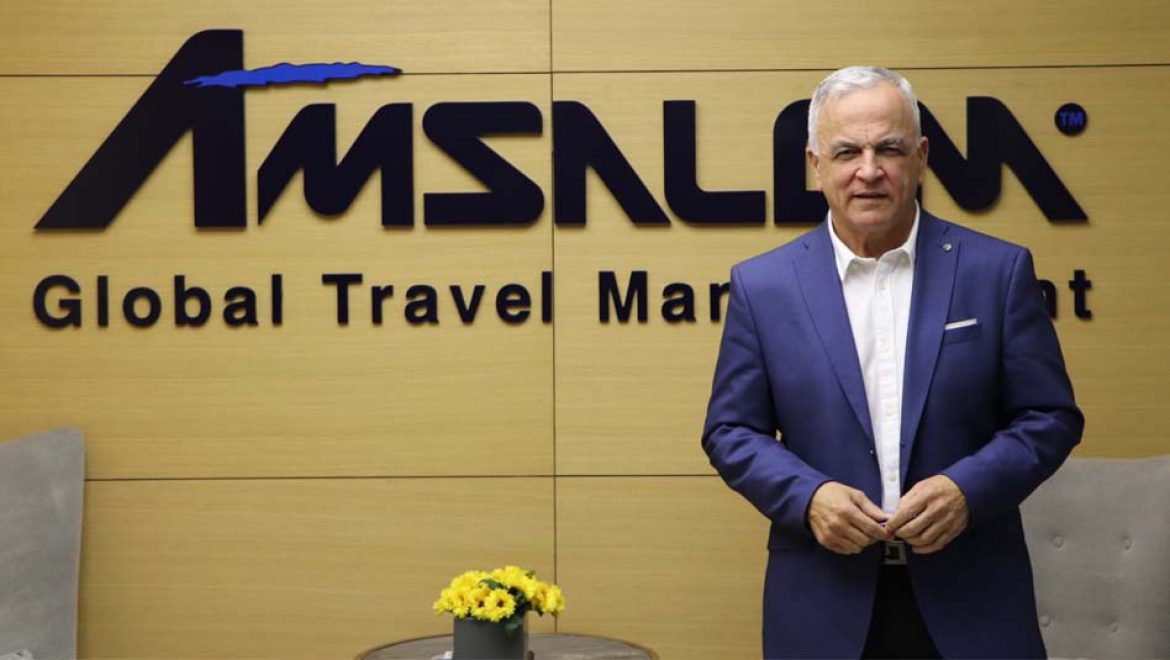 Jacob Amsalem, CEO and owner of the Amsalem Torres Group. Photo by Daniel Avigdor
Amsalem Tours Group, special flight for Israeli citizens staying in India. The direct flight from New Delhi is scheduled to take off on Thursday, March 26, 2020 at 3:30 p.m. The flight will be operated by Indian Air India. In addition, the group announced that it will resume its return to India, a huge shipment of products needed to celebrate Passover for the benefit of diplomatic families, Chabad House and hundreds of other Israelis who choose to remain in India.
This special flight is guaranteed and operated during emergencies, requiring countless approvals with the authorities to ensure its existence. The cost of the direct flight: $ 1,100 (which includes port taxes, fuel and baggage). This flight is approved and coordinated by the Indian authorities.
Jacob Amsalem, CEO and owner of the Amsalem Tours Group, said: "We are excited to take another special flight and this time to India, which is being added to special flights we have operated in recent days from Cusco to Lima, and from Brazil to Israel.
Obtaining permits vis-à-vis the Indian authorities in a situation where its borders are closed required particularly complex and complicated logistics. In joint efforts around the clock and with the assistance of the Israeli government and Israeli Ambassador to India Mr. Ron Malka, we were able to obtain them and the flight is guaranteed. In addition, upon the return of the aircraft to India, a huge shipment of Kosher kosher products will be delivered for the benefit of Chabad House and Israelis staying in India. We are delighted to be part of a blessed and mutually beneficial work in times of crisis. "
At the same time, the Amsalem Group continues to operate a 24/7 emergency hotline that is available to the public. The focus is around the clock to provide solutions and solutions to all countries around the world including South and North America, India, Europe and more. The hotline provides instant response throughout the day and throughout the week, via telephone answering, watsup messages, SSMs, or email. The hotline consists of professional agents with extensive experience in dealing with emergencies and providing quick and proactive response in many languages ​​(Hebrew, English, Spanish, French, Turkish, Russian, Italian and Arabic).
Through me The engagement With 24/7 team in the team Amsalem Tourism And recreation:
phone: 972-46700900
Watts App of The staff: 0504040983
Miles: (email protected)
Shortened address for this article: https://www.ias.co.il?p=105422
Source: ias.co.il