Since Prime Minister Benjamin Netanyahu and the Ministry of Health have closed school and kindergartens in light of the spread of the Corona virus, children spend hours and hours in homes, sometimes in front of screens, and parents who work from home have no time and leisure to keep them busy for only part of the day. Reliever – It is important that they utilize screen time for exposure to educational and educational content.
A number of cute apps address this need precisely, are available for download and convenience, and most importantly: enrich the children with proper content.
Catomolo app
The Tamir Corporation packaging cycle game. The purpose of the game is to teach in a unique and fun way what to throw in the orange bin and what not. Daddy, the well-known and beloved cat, is placed in the center screen on the orange bin, to which is changing rapidly and in different worlds different types of waste are being sorted. Throughout the game, points are earned for every correct answer, with the cat's muttering in the background about a package that is in its right place, or if disqualified, it makes other funny sounds. The Tamir Corporation awards prizes such as wireless headphones to the daily cycle champions and elaborate skiers to the weekly champions. The app is available in Apple and Android app stores.
https://play.google.com/store/apps/details?id=com.mooistudios.dedi&hl=en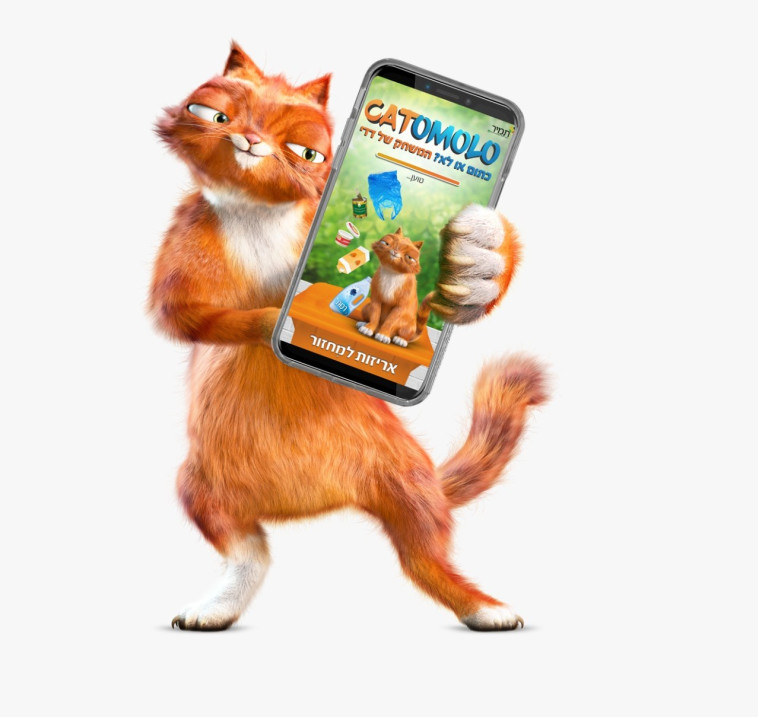 Dynamo – Dynamo app
An app that provides positive added value in the form of a child's learning about his or her world and the parent's learning of his or her child's world. Whenever the child wants to unlock his smartphone, he experiences a positive interaction as a condition for opening the device, receiving questions or information on topics such as math, geography, languages, music, trivia and more.
The parent learns about the child through questions related to social status, the child's personality, a sense of belonging to his or her family, and more. Another application of the app is a chat that allows direct communication between the parent and child, even while the child is in another app. Parents can also learn about their child's social and mental state and also identify social trends and changes, thanks to various packages developed by Dr. Liraz Margalit, who specializes in Internet psychology, and Professor Dan Arieli.
The app also allows parents and teachers to submit educational content and added content and general knowledge questions pertaining to the Corona epidemic and its means of prevention, with the aim of equipping the children with reliable and clear information on the subject.
https://www.dynamo.fyi/landing-page-hebrew
Duolingo app
Instead of going to special schools or private teachers, Duolingo lets you learn a language through cellphone, and for free. Although the number of languages ​​it offers is limited and has no place for anyone who only knows Hebrew, it is easy and convenient to use and is based on a text translation platform. It allows Spanish, French, German, Portuguese or Italian to learn English – and vice versa: allows to learn English for anyone who knows these languages. In addition, unlike language school courses, anyone can progress through the learning process at their own pace.
https://play.google.com/store/apps/details?id=com.duolingo
JoyTunes app
A guitar study application for guitar and keyboard in a version suitable for children Use of the app is free, but to get access to the song database you have to pay between NIS 20 and NIS 40. One of the benefits of the app is that it is tailored to the common learning of all family members.
Numb app – kahoot
The popular app through which you can create a multiplayer quiz with American questions, or surveys based on closed questions. The interface was launched in Norway in August 2013 and currently plays with over 50 million people in various educational settings. It is compatible with a desktop, portable computer, tablets and of course the smartphones and games of all ages.
Source: maariv.co.il