Chinese and then Italian authorities were the first to issue orders that many facilities such as hotels, gyms and schools during this critical period be converted into temporary hospitals for the treatment of coronavirus patients.
Examples of redeveloping public buildings can now be seen outside these countries. Measures to adapt state facilities to quarantine centers are currently being implemented in countries around the world. Luxury resorts which now beasts empty without tourists are the first to undergo changes, just like barracks, sports halls and individual catering facilities, and it is assumed that shopping malls next found on "impact".
Some even predict that quarantine due to the coronavirus pandemic will require specific sites such as camp settlements with existing independent units, whether they be bungalows or campers.
Motels as a great insulation solution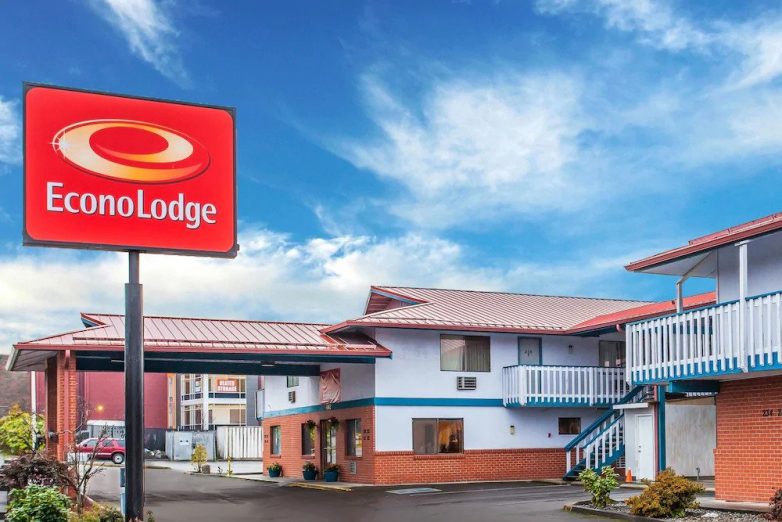 The Igalo Sports Center and the Kamelija Hotel in Tivat are scheduled for Quarantine in Montenegro.
In Washington state, one of the former motels in the big chain EconoLodge the first to undergo such a change and today it houses persons exposed to coronavirus. Namely, this facility had not been used for some time and was for sale at the moment of the pandemic.
How it transfers Fast Company, the local government purchased the property with the intention of using it as a primary quarantine site, as it was one of the few facilities available in the real estate market that met the physical requirements to contain the disease safely.
This means that all 84 rooms in this facility have flooring that is easy to maintain, that the rooms can be accessed externally – without going through a common hallway, and that they have HVAC equipment installed, that is, each individual room has separate air ventilation.
In short, to separate and heal infected people without taking up valuable hospital space, the motel was a quick and easy solution for local authorities to provide safe accommodation for medical staff and patients with minimal work. Authorities said earlier this month that the motel could house up to 15 infected people, but we have no doubt that this number will increase over time, according to circumstances.
These are some of the criteria that must be met by facilities in order to be converted to quarantine centers:
They should have private rooms with separate toilets,
They should contain surfaces that are easy to clean and maintain,
Ventilation must not spread contagious aerosols
Preferably, the facilities include, or should be introduced to, television, mobile and / or internet access so that quarantine people can stay in touch with the outside world and have fun.
Quarantine on a high leg
Luxury hotel with conference room Alisomar in California, built by the famous architect Julia Morgan, today also functions as a quarantine center for infected passengers and cruise ship staff Grand Princes, one of the first foci of infection. The move can be characterized as a great example of a redevelopment of a facility that otherwise brings huge profits to a temporary medical center.
What are the next steps?
Experts in the field of design and health warn that the world medical community should start thinking about innovative ways to seamlessly and easily provide basic services to those who suspect they are infected.
Some of the proposed measures include the establishment of temporary medical units to provide virus testing services in principle drive-through restaurants fast food where patients would not even have to get out of their own vehicles.
Second, perhaps a cheaper solution is to raise small assembly units in front of hospitals where medical staff would test for potential carriers of viruses with mild symptoms that do not yet need clinical care. Unfortunately, these plans will only be put into effect once a sufficient number of coronavirus tests are provided, which is a problem we currently share with most countries in the world.
Read all our articles on the subject coronaviruses.
Source: gradnja.rs