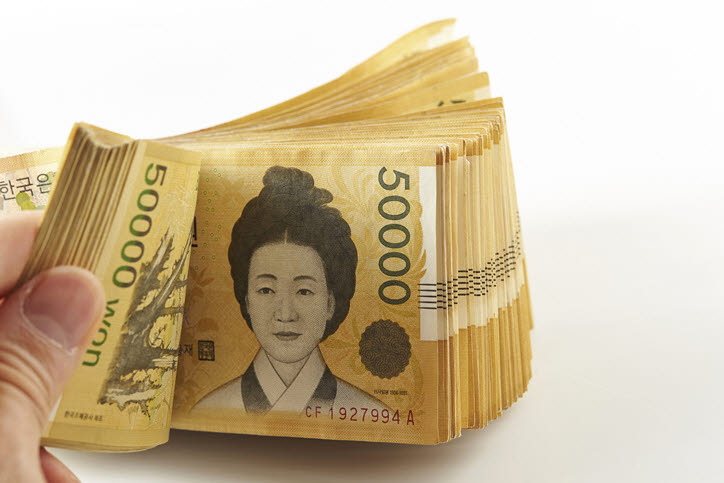 Samsung Electronics will continue to distribute quarterly dividends in the wake of Corona 19. This is in contrast to the fact that global companies announced dividends and suspension of treasury stock purchases, which are representative ways to increase shareholder value to secure cash liquidity.
However, as the impact of Corona 19 becomes full-fledged from 2Q, domestic companies, such as Samsung Electronics and Hyundai Motors, are struggling with mid-term dividends.
According to Samsung Electronics on the 30th, quarterly dividends for Samsung Electronics are 354 won per share and common stock. Samsung Electronics spends 2,446 billion won in dividends.
Dividends are the same as in the first quarter of last year. The dividend payout ratio divided by the total amount of dividends was 49.2%, a slight increase from the same period of the previous year as net profit decreased slightly.
Earlier, global companies such as GM, Ford, Boeing, Marriott International, Delta Air Lines and AT & T stopped buying dividends and treasury stocks to secure cash liquidity. He walked and locked the barn and went to the end of Corona 19.
Domestic companies are also likely to change their shareholder value policy this year if their 2Q earnings deteriorate. Dividends and suspension of treasury stock purchases are typical examples of what companies can do. This is a way to increase your own cash reserves before demanding government support for employment maintenance.
Even institutional investors, who put the highest priority on raising shareholder value, tend to order companies to retain employment. The International Corporate Governance Network (ICGN) advised that 'employment should be given priority over dividends'. It is to secure the company's sustainability through pain sharing rather than short-term profits.
As the Corona 19 aftermath began in earnest in the second quarter, companies facing mid-term dividends are also struggling. For Hyundai Motor Group, Hyundai Motor Company has begun interim dividends from 2015 and Hyundai Mobis from 2019. Each company divides 4,000 won a year based on common stock. Hyundai Mobis again emphasized that it would continue the interim dividend by announcing the introduction of the electronic voting system in February.
This is the announcement without considering Corona 19. The auto industry is considered to be the representative industry with the largest damage to Corona19. In the United States and Europe, the number of corona19 confirmed increases, and automobile production and sales have plummeted. As overseas demand for automobiles decreases, it stops at domestic plants and repeats operations.
Previously, the Korea Automobile Industry Association requested the government to provide liquidity support of 33 trillion won, including operating funds to prevent the collapse of the automobile industry and extension of the loan maturity. In April, automobile exports were estimated at 126,000 units, down 43% from the same month last year.
An official from Hyundai Motor Group said, "In the current situation, there is no content that can be confirmed in relation to the dividend."
In addition, last year, Doosan Bobcat, SK Telecom, Hana Tour, and Red Cap Tour were allocated in the middle.
Securities firms also predicted that companies could cut dividends this year. Dividends remained at the 2018 level compared to net profit declines last year. The analysis suggests that the dividend reduction process is due to worsening earnings at Corona 19.
"Dividends are less volatile than earnings, but are likely to decline this year," said Kim Jae-eun, a researcher at NH Investment & Securities.
Reporter Jin-Hyung Park jin@etnews.com
Source: etnews.com