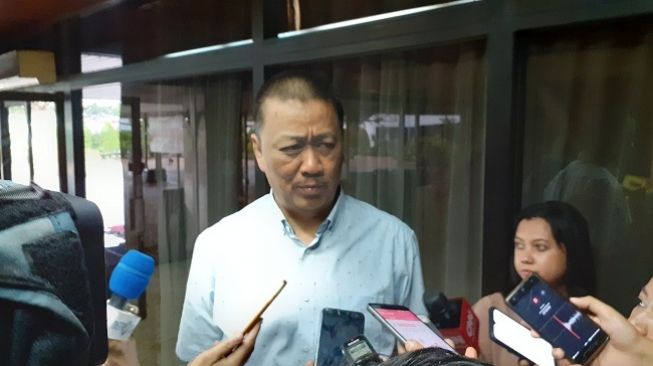 <! -
->
– PT Garuda Indonesia (Persero) Tbk was devastated by the Corona Virus pandemic which caused flights to be temporarily banned. This state-owned airline company, in particular, was hit in terms of the company's cash flow.
To the extent that in the context of savings, the state-owned airline is delaying third party payments, one of which is to employees.
"First, we postpone payments to third parties, Garuda has a substantial obligation. Because of our model, if there are problems in Garuda, there will definitely be problems in GMF, ACS, aerotrans, etc.," Garuda Indonesia Managing Director Irfan Sebuahutra said at the Hearing Meeting Revenue with Commission VI in Jakarta, Wednesday (4/29/2020).
"This is a total magnitude of nearly 25 thousand employees so we have to make sure Garuda continues so we postpone payments to third parties," he said.
In addition, continued Irfan, the company has also made efficiency by cutting salaries and allowances of directors, commissioners to employees.
"We are making efficient production delays in paying employee salaries, directors, and commissioners. Then annual incentives and benefits," he said.
Previously, Garuda Indonesia Airlines cut salaries of Directors to employees at all levels. This is in accordance with Circular Number JKTDZ / SE / 70010/2020.
Meanwhile, the amount of salary deducted includes:
Directors and Commissioners are cut 50 percent
Vice President, Captain, First Officer, and Flight Service Manager are cut 30 percent
Senior Manager is cut by 25 percent
Flight Attendant, Expert and Manager are cut by 20 percent
Duty Manager and Supervisor Cut by 15 percent
Staff and Students Cut by 10 percent
Source: suara.com