Calendula characteristics
There Calendula officinalis it is an annual plant native to southern Europe, characterized by dense tufts of leaves with an elongated shape and an intense green color.
Calendula, starting from late spring until the summer season, produces many flowers similar to those of daisy, yellow or orange, which give off a delicate lemon scent.
The buds of the Calendula, in addition to having a great ornamental value, they are also edible and can be consumed both in salads and dried for healing herbal teas.
Marigold variety
Calendula is a species that tends to grow and expand very quickly through the seeds, giving life to one flowering very long.
Being a decidedly popular plant and used both for therapeutic and ornamental purposes, horticulturists over time have created a wide range of varieties and cultivars.

Between types of calendula most common, we find the Baby Orange, which has small orange flowers that bloom from April to September, with a shrub height of up to 70 cm.
The variety Calypsoinstead, it is characterized by double orange and yellow flowers with a black center, blooming from May to October. The maximum height of this variety reaches up to a maximum of 25 cm.

Then there are the chrysantha which, with its flowers similar to those of chrysanthemums, can reach 60 cm in height and varieties Cream Beauty, Lemon Beauty and Apricot Beauty, characterized by long-flowering cream-white, yellow and orange corollas, and a maximum height of 60 cm.
It is ideal for forming and decorating flower beds and small borders Calendula Fiesta gypsy, with mix of orange and yellow flowers and flowering from May to July. In this case, the height is decidedly limited, up to a maximum of 20 cm.
There are also many features Indian Prince, with its dark orange corollas and which blooms from June to October, reaching a height of 50 cm, and the Calendula Radio equipped with globular orange flowers and pointed petals, up to 45 cm high.
Calendula care and cultivation
Calendula, to grow at its best and have an optimal development, must be exposed in full sun or in partial shade, since this plant loves the sunlight very much.
Calendula, in fact, must be planting in late spring precisely because it fears the cold and frost.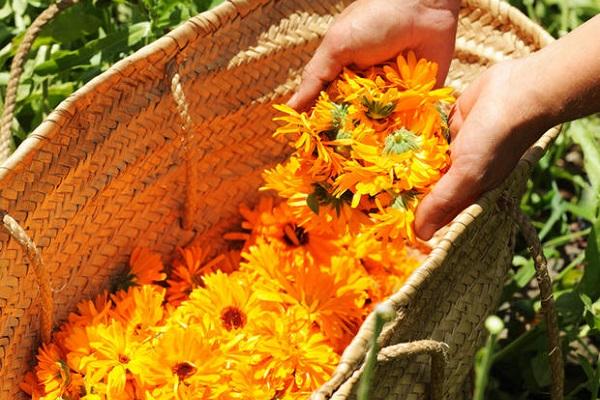 Very easy to grow, Calendula can also be placed on the terrace and on the windowsills, in small containers. The ideal terraininstead, it is rich, loose, light and well drained; in any case Calendula adapts to any type of substrate, even stony.
It is also very important to enrich the soil with a good amount of organic matter that will allow you to keep the soil cool even during the warmer months.
The watering they must be regular and must be carried out from April to August, to allow the plant to have abundant blooms. In the remaining months, Calendula is satisfied with the water coming from precipitation. Water stagnations, which can hinder the growth of the plant, are obviously to be avoided.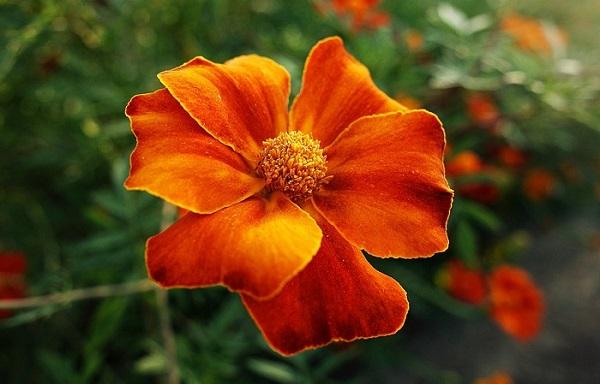 In addition, every 10-15 days it is good to give the fertilizer for flowering plants to be dissolved in irrigation water. There should be two doses of fertilizer during the year: the first in April and the second in July, as their effect generally lasts for three months.
There multiplication Calendula usually occurs by seed. We recommend sowing the calendula in a seedbed in the months of January and February or in the home during the autumn or between March and April.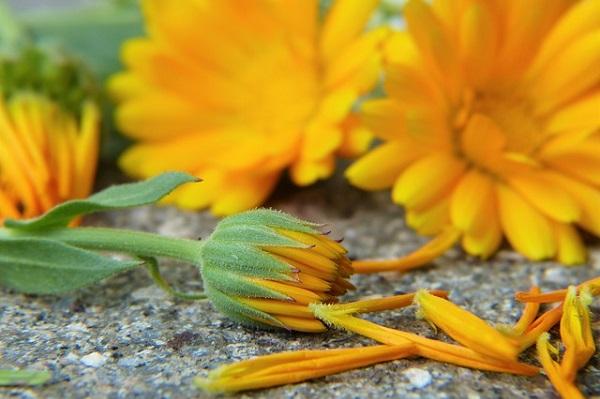 Attention to illnesses and parasites that affect the plant and compromise its health.
Calendula is often attacked by small insects and lice; this problem can be addressed by using specific aficid products.
Dangerous for the development of the plant are also fungi that create a white patina on the leaves of the plant, causing it to turn yellow and inevitably fall. Another enemy of Calendula is thepowdery mildew, which can be prevented by placing the plant in well-ventilated positions and avoiding wetting the leaves during watering.
Curiosity and properties of Calendula
The name of the calendula derives from the Latin Calendaei.e. first day of the month: this definition indicates that the plant blooms the first of the month throughout the year.
An alternative hypothesis maintains that the plant is named like a calendar, since, opening in the morning and closing at sunset, it marks the rhythm of the day. According to the peasant tradition, then, if in the morning i Calendula flowers remain closed, it means that it will probably rain during the day.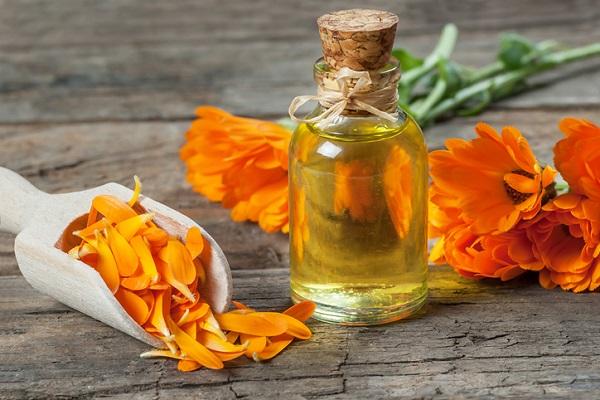 There are numerous therapeutic properties of calendula. The high content of substances such as flavonoids, polysaccharides, carotenes, phytosterols, essential oil, mucilage, salicylic acid allows the use of Calendula tincture or macerated to treat dysfunctions, with a regulating action of menstrual and antispasmodic flow on abdominal pain.
The anti-inflammatory qualities of the plant are well known: thanks to the presence of mucilage, theCalendula infusion it is effective in case of colitis, gastritis, ulcers and other pathologies affecting internal tissues.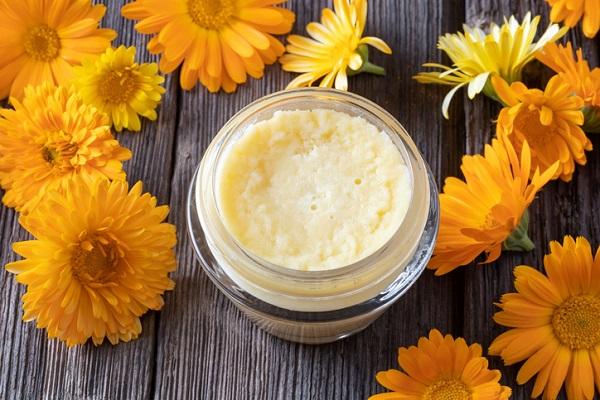 For external use, given the healing, antiseptic and refreshing properties of the species, it is possible to resort to Calendula wraps for sunburn, redness, wounds, skin irritations and gum inflammations.
In the therapeutic use of calendula, no particular contraindications or side effects emerged. The assumption of theCalendula extract it can create side effects only in case of allergy whose risk is however very low.
Purchase the calendula
Calendula, like any other flowering plant, can be purchased in seeds or in adult specimens at nurseries and companies specialized farms.
On the virtual store of Amazon, you can not only buy a mix of plant seeds or potted specimens but you can also choose from a wide range of Calendula-based products for personal care and health.
Source: lavorincasa.it