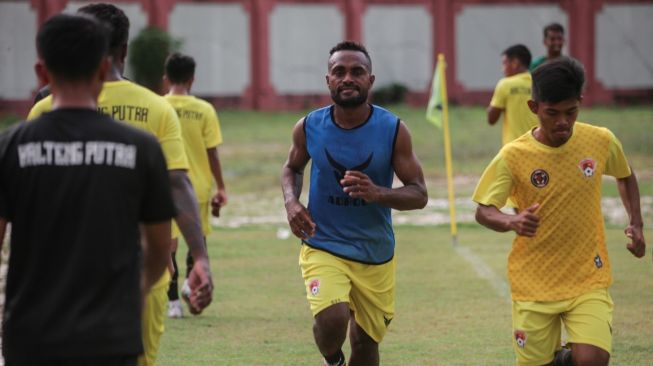 <! -
->
– Kalteng Putra management must repatriate all of its players to their respective hometowns. That's because the 2020 League 2 competition is not yet clear when it will resume due to the COVID-19 pandemic.
"The plan of all the players who live in Palangka Raya will be repatriated, if not tomorrow or the day after tomorrow," said Kalteng Coach Putra Eko Tamamie as reported by Antara on Sunday (3/29/2020).
The repatriation of players to their respective hometowns, besides addressing the prevention so that players are not exposed to COVID-19, is also because it is not yet clear when the League 2 competition will be held again.
"If the May 29, 2020 COVID-19 emergency response ends, then in June 2020 they have gathered again in Palangka Raya to undergo training and face competition," he said.
The former Assistant Gomes de Oliviera asserted, with the non-running of the competition certainly in accordance with the circular of the All Indonesian Football Association (PSSI) will impose cuts in player salaries.
Despite this policy, Eko Tamamie does not yet know about the club's policy whether or not to cut according to the percentage that has been determined or not.
"Because all the salary issues are club management policies, if I don't know about it. But there is indeed a reduction in the amount, what percentage of it is what we don't know about," Eko explained.
Eko, who is also a member of the Police in the Central Kalimantan Regional Police, also advised his foster children, while in their respective residences, to always maintain their condition.
Even keep routinely maintaining body fitness, so that the physical condition that is already good when undergoing training at the Kalteng Putra headquarters is maintained and not destroyed.
"Even though they were sent home, I also insisted on maintaining their physical condition so that they would not be damaged when returning to Palangka Raya to face further competition," he stressed.
Source: suara.com