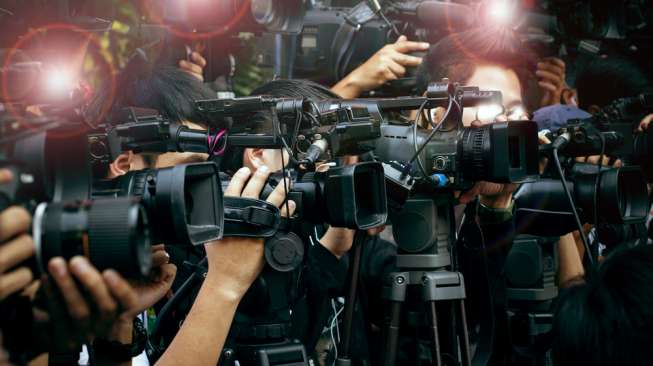 <! -
->
– The Indonesian Television Subscription Federation (FTBI) addresses issues related to the Media conglomerate. Thus, FTBI also held the First Congress on 18-20 February 2019 in Jakarta.
The event was attended by around 100 Television Associations in Indonesia spread throughout the archipelago, including the Indonesian Cable Television Association (ICTA), the Association of Indonesian Cable Television Operators (GOTV) and the Indonesian Media Services Alliance (ALAMI) etc.
The Chairperson of the Steering Committee (SC), Candi Sinaga Congress explained that this congress was held to formulate together with all the Broadcasting Subscriptions (LPB) in Indonesia to find solutions to overcome a number of obstacles encountered so far.
In addition, this celebration was held to regain the unity and integrity of all Subscribed Television throughout Indonesia.
"This congress is a concrete effort of the FTBI struggle against every pressure faced by every Subscribed TV member throughout Indonesia," Candi said in his statement on Wednesday (2/19/2020).
According to Candi, Indonesia's broadcasting system is well and fairly regulated in Law 32/2002 on Broadcasting.
Article 2 states, broadcasting is conducted based on Pancasila and the 1945 Constitution with the principles of benefits, fair and equitable, legal certainty, security, diversity, partnership, ethics, independence, freedom and responsibility.
In addition, the Broadcasting Law also regulates Broadcast Services. This broadcasting service is provided by Public Broadcasting Institutions (LPP), Private Broadcasting Institutions (LPS), Community Broadcasting Institutions (LPK) and Subscribed Broadcasting Institutions (LPB).
"So, in the Law everything is clearly regulated so that it is managed fairly and regularly with the philosophy of diversity of content (diversity of broadcasts) and diversity of ownership (diversity of ownership)," he explained.
However, in the implementation of the Indonesian broadcasting system, the existence of LPB, both using cable and satellite was actually hampered.
In fact, the existence of LPB both via satellite and cable has greatly helped this country in distributing information to people who live in remote areas and borders with neighboring countries.
"I think, as children of the nation, we also have a moral responsibility in maintaining the integrity of the Unitary Republic of Indonesia in the Indonesian broadcasting system," he added.
Although the Broadcasting Law clearly regulates Broadcast Services in Indonesia, the pressure of media conglomerates on the existence of LPB, both through cable and satellite, has never subsided.
Source: suara.com