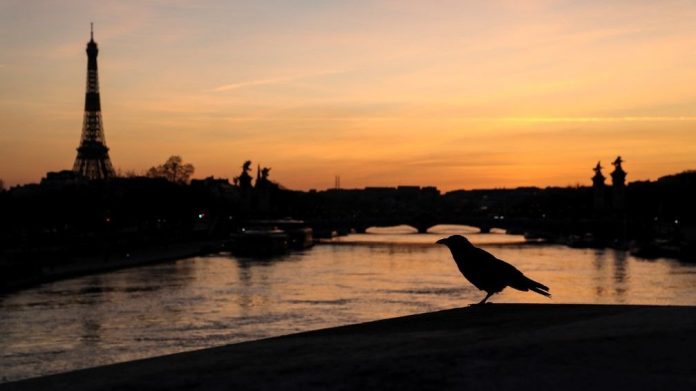 On March 17, at noon, the decision to introduce quarantine across the country came into force, and in the meantime, rigorous checks were carried out and penalties were increased for those who violated it. New measures against the coronavirus pandemic have also brought some (un) expected consequences, which, unfortunately, do not yet relate to progress in the fight against the spread of the infection, but we have evidence that nature has also profited in Paris.
"The noise reduction is huge," said Fanny Mietlicky, president of the Bruitparif organization, on Monday, which monitors noise levels and environmental impacts. Since March 17, since the introduction of quarantine and at the same time significantly reduced car traffic, noise emissions in Paris have been declining progressively. Specifically, measuring devices in the Paris area record an average reduction of 5-7 decibels per day.
"Because a reduction of 5 dB results in about 66% less noise, and at 7 dB almost 80%, these results are really excellent," Mietlicky explained. "In Paris, now we can hear sounds on the streets that we have completely forgotten about noise, and we hear birds again," says Fanny Mietlicky.
Better air quality
However, it took a little longer to improve the air quality due to the weather. Like in New York, the rapid decline in car traffic has led to a rapid reduction in the amount of carbon monoxide, a harmful gas produced by the combustion of motor vehicle fuels.
But the increased need for home heating, with specific weather conditions, caused a higher concentration of particulate matter (PM10) during the first quarantine days, according to Karine Léger, director of Airparif, on Monday. It is quite clear that without the introduction of quarantines in Paris and the entire Île-de-France region, the peak of air purification would undoubtedly occur these days, as is regularly the case in March.
The situation, however, improved significantly at the beginning of the week, especially thanks to the wind, and according to the latest Airparif data, the air quality index is highlighted in green.
E2 portal (Bruitparif.fr)
Source: e2.rs