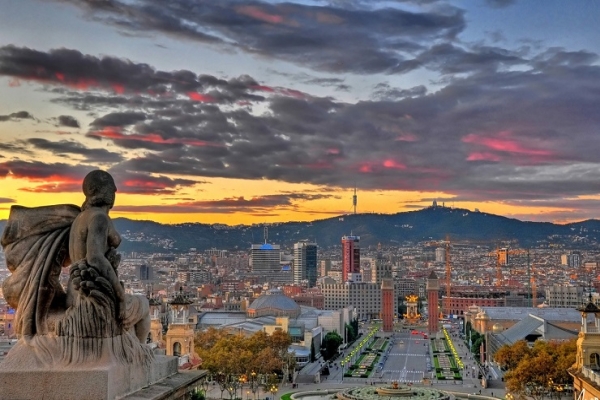 Coronavirus: A four-step plan in Spain
International
Wasi Uddin, from Spain

2020-04-29

Spanish President Pedro Sanchez outlined a four-step plan to prevent coronavirus infections, which will run until the end of June. He spoke about the plans at a cabinet meeting on Tuesday afternoon.
Preparation steps:
Work on the phase will begin on May 4 in all of Spain, except for the four islands of Formentera (Balearis), Gomera, La Graciosa and El Yeroro (Canarias). These islands will enter directly in the first step. However, a plan has already been taken to allow people to go out for sports or walks from May 2.
Customers will start opening small shops with appointments in advance. Such as: saloon. Restaurants will be able to launch their takeaway service. But adopts maximum security. That means not crowding inside the restaurant. Professional players, including La Liga, will be able to start their personal practice. In this step, the public sector will take appropriate protection and security for the next step.
Step 2:
This phase will start from May 11 and all the provinces of the country will be included in this phase. The incubation period for the corona virus is at least two weeks for each of the next steps. Small businesses will start opening with proper and adequate security measures.
Large shopping malls, parks or places where large crowds are likely to gather will be closed. Services can be provided by keeping the empty courtyard (terrace) open in front of the restaurants, but with a 30 percent reduction in busyness. Tourist hotels will also be opened following the same rules. Institutions opened in the first phase will have a fixed time of day for those over 65 years of age.
Sectors that were limited in the agriculture and fisheries sectors will be reopened. Religious places of worship can handle one-third of the total capacity. Proper hygiene and safety must be observed in large scale sports venues and activities should be conducted in stages if possible.
Step 3: 25 May
Restaurants will be able to keep one-third of the total capacity of their interior open, but ensuring that customers are spaced apart.
Schools and colleges are not opening in this academic year. However, students who need special classes or children under the age of six whose parents are busy will be able to go to school. And university admission test will also continue. Hunting and fishing can be done.
Movies and theaters will be able to run one-third of their total capacity.
Different cultural centers and exhibitions will also be able to handle one-third of their total capacity.
In case of cultural shows, no more than 50 people can participate in the closed room and no more than 400 people in the open space and it has to be seated. Religious places of worship can handle 50 percent of their total capacity.
Step 4: 6 June
Adherence to the points of step two will facilitate normal movement. But masks should be used outside the home and on public transport, and this is highly emphasized.
Commercial centers can handle up to 50 percent of their capacity and maintain a minimum safe distance of two meters. Restrictions on capacity and engagement in restaurants will be relaxed, if the segregation system between customers is well maintained.
(Dhaka Times / 29 April / KM)
Source: dhakatimes24.com