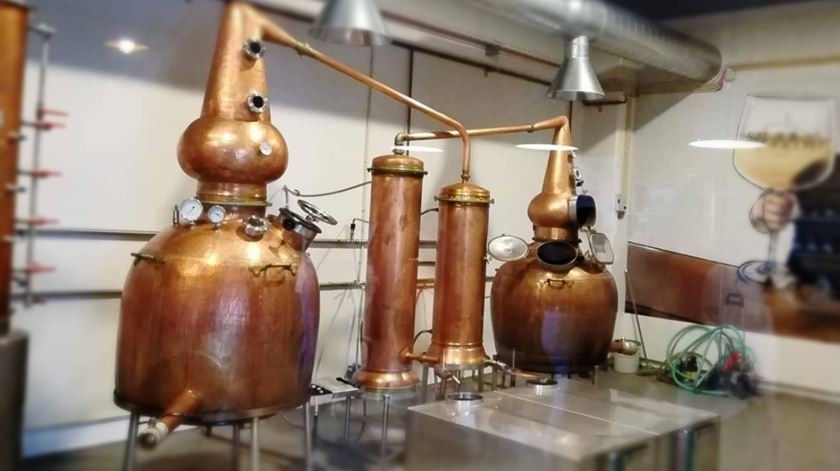 In Alentejo, on Friday, 3,000 containers of disinfectant gel will be produced for donation to hospitals and other organizations that need it.
The solidarity project brings together, in partnership, the Alentejo Science and Technology Park (PACT), the SHARISH GIN and the container producer, Incopil.
"Aware of the seriousness of the situation in the country, PACT puts its network of contacts and its technological capacity at the service of the community to help respond to the need to fill gaps in the supply of disinfectant gel in the region", justifies Soumodip Sarkar, responsible for the project, president of PACT and vice-rector of the University of Évora (UÉ).
This higher education institution is also a shareholder in Parque do Alentejo, which is why it associates the project with a team from its chemistry department that joins SHARISH GIN, a company based in Monsaraz, to produce the disinfectant gel, according to the recommendations of the World Health Organization.
For António Cuco, founder of SHARISH GIN, "the commitment to the community is part of the brand's DNA", therefore, taking into account the urgent needs generated by the COVID-19 pandemic, "we wanted to put the best of us at the service of community and make it available to manufacture the largest possible number of liters of our production. "
Everything was thought out in detail, with PACT being responsible for the free distribution process in previously identified places, with the collaboration of the region's health authorities.
"This is the first of a series of initiatives that PACT is preparing to combat this pandemic and to support companies", says, Soumodip Sarkar.
The official assumes the commitment "to give an active continuity in the fight against COVID-19", developing "new measures, linked to its sector of activity, together with its partner and associated entities."
Opened in September 2015, the Alentejo Science and Technology Park currently has 16 employees, ten of whom are dedicated to the area of ​​research and knowledge transfer.
Source: rr.sapo.pt