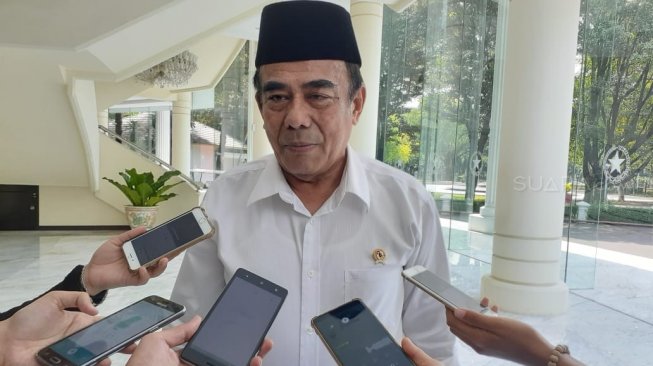 <! -
->
– Minister of Religion Fachrul Razi said that his party had a certified missionary program in 2020. Mubalig who were interested in this program would later receive technical guidance (Bimtek) related to understanding national insight.
Fachrul said that his party had conducted a discussion and had been decided in a cabinet meeting chaired directly by Vice President Maruf Amin some time ago.
Even so, Fachrul asserted it was not something that forced the Mubalig to follow in order to get a certificate from the Ministry of Religion.
"Yes, so hopefully I think in the next few months this can be implemented. Again, I will underline, for those who want it, for those who don't or not," said Fachrul at the Ministry of Religion Building, Central Jakarta, Tuesday (18/2 / 2020).
A similar sentiment was also conveyed, Secretary of the Directorate General of Islamic Binmas, Tarmizi Tohor. Tarmizi said that this program was created to increase national knowledge.
"Certification has a law, there is an institution. This is called Bimtek, (there is) an increase in Mubalig's competence, especially in the field of national insight. Later after they are Bimtek, they will be granted certificates.
According to Tarmizi, the program is only to get an understanding related to national insights. However, it is not only understood in the religious field.
"All religious teachers understand zakat, but about statehood, they know that they are not related to the law. Well, that's the example," said Tarmizi
Therefore, the Ministry of Religion will prepare 100 preachers in each province to take part in this initial program. The program plan can be implemented before the entry of the holy month of Ramadan.
"At most before Ramadan has been implemented," lid Tarmizi.
Source: suara.com