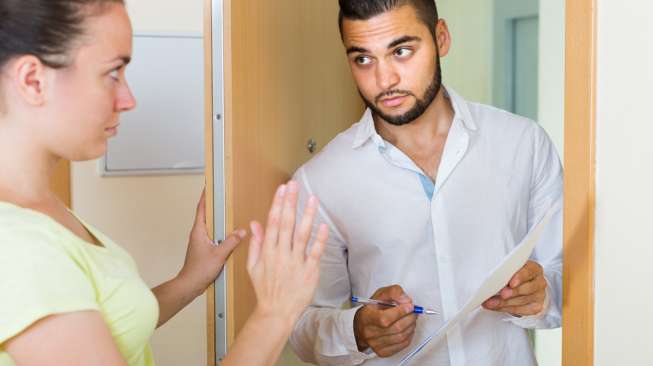 <! -
->
– The government of Kubang Jaya Village, Petir Subdistrict, Serang Regency, Banten, issued a policy so that the debt collector to the traveling bank, so as not to conduct billing or withdrawal of units by force in his village environment, in the midst of the co-19 pandemic.
This is because, the village community is having difficulties and limitations in doing work, amid the Corona pandemic with the status of co-19 Extraordinary Events (KLB) in Banten Province.
"For the traveling banks not to hold associations first in my village. Then specifically for leasing, so as not to force forcibly to their customers, especially those who forcibly withdraw usually the second party alias is not an official employee of the leasing," said the Head of Kubang Jaya Village, Adam Solihin, when confirmed via text message on Saturday (4/4/2020).
The regulation has been agreed to and socialized with residents, RT heads, RW heads up to the Polsek level. So that if there is a forced withdrawal by leasing to a gathering by a mobile bank, persuasive to repressive measures can be taken.
Both the community, RT head or RW head if they find forced withdrawals by leasing parties and other activities, are asked to report to the nearest Village Office or Polsek, for immediate action.
"If there is a withdrawal from the lease, report it to the Village Office or it can go directly to the police station," he explained.
Adam told during the one-month mass pvidemic covid-19, there was only one time the action of the dissolution of a traveling bank that gathered citizens to withdraw credit to the community in his village. But that happened when the new regulation was issued.
Even though it can be understood, it still has to be dissolved because of the Social Distancing policy or maintaining distance between individuals and should not be clustered.
If it is still determined to withdraw credit until the unit is in the middle of the co-19 pandemic, it will be handled by the Village Head and the police.
"A few days ago a raid by the National Police Chief and its members was held in an association of mobile bank collectors. Likewise for leasing attractors to work according to the current regulations," he explained.
Contributor: Yandhi Deslatama
Source: suara.com