As of Monday, distance learning will begin throughout Lithuania, so Minister of Education, Science and Sports Algirdas Monkevičius warns of potential interference.
Read more here: Monday, distance learning starts: thousands of people can connect, disruptions
Monkevičius, the Minister of Education, Science and Sports, says that if the quarantine is completed by June or even mid-June, then state maturity examinations will still be able to take place as usual. If the quarantine continues for a longer period, until the middle of summer or even in the fall, preparations will also be made. There is a commission that promises to answer in two weeks how they would imagine the end of the school year.
Some are already learning
However, as exams are expected to take place at the usual time, some graduates are already enrolled, even though the two-week vacation is officially ongoing. And not everyone succeeds very smoothly.
"I am the mother of a 12th grade student who attends Grigiškės Light School. I resented the math teacher's response to the child. In the wake of the epidemic, it was announced that by March 30, the students are on vacation, but students have received maths remotes that they have until March 28 to complete.
The remote system hangs all over, but it's not the worst – after more than half of the tasks the system crashed and you couldn't do anything. When I was able to reconnect, I had to deal with the task again, and this lasted 4 times until my child was brought to tears and hysteria, "said the first impression of a woman who had not asked for a name.
When they were able to reconnect, they had to deal with the task again, and this continued four times until the child was brought to tears and hysteria.
And this is when distance learning has not even begun: "Wait a minute, all schools are closed, what will happen from Monday, when all schools will be closed? After informing the teacher about current glitches, the answer was to switch off when the server is not overloaded. Question when? At night?
I understand that this is also a challenge for teachers, but the imperfections of teaching systems must also be taken into account. The remote system is not fully developed, and it should be possible to somehow save the tasks already done. If learning occurs with such disruption, most students, especially twelfth-graders, will end up in mental hospitals under stress and stress. "
Moms say they need to look for ways to improve their systems, enable students to access information, and perform off-night tasks.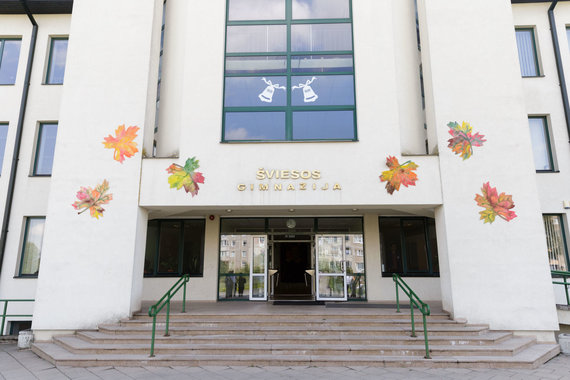 Josvydas Elinskas / 15min photo / Grigiškės Light Light Gymnasium
Requires patience
Vice-Mayor of Vilnius Vytautas Mitalas 15min said he knew distance learning was not going well at the moment. However, the holidays were intended to allow for adjustments and improvements to the systems, and are expected to have a better result next week.
"This school uses the Eduka Classroom platform, an integrated platform of the Light publishing house, whose flows have grown several times in recent weeks. The publisher itself and the platform developers have assured themselves that they are dealing with server issues expeditiously and hope that in the near future everything will be resolved without inconvenience, "said the vice-mayor.
From the information we have now, schools are tackling these challenges in quite a variety of ways, not massively choosing one, but sharing among several key platforms.
According to V.Mital, in Vilnius schools the municipality recommends to choose one of several main platforms, including the mentioned Eduka Class and Ema platform created by Tom's diary, as well as Moodle and Microsoft for some time. and school-specific solutions from Google.
"From the information we have now, schools are addressing these challenges in a variety of ways, not massively choosing one, but sharing among those few key platforms. This allows us to expect to be able to meet these challenges even next week, with increased traffic and the introduction of distance-based distance learning, "said Mital.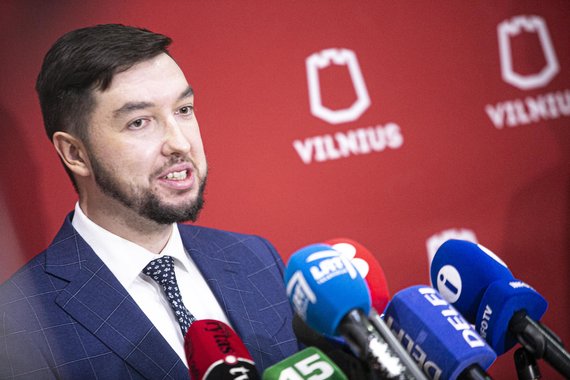 Photo by Arno Strumila / 15min / Vytautas Mitalas
We will have to catch up with the 21st century.
He said schools were advised to choose one of the main learning platforms to avoid distraction for both students and teachers.
"Teachers are learning intensively with school leaders. Recently, there is a huge amount of training available on the Internet for free, and we have created a unified training calendar in Vilnius Municipality, which will help school leaders to organize and prioritize more clearly, "said V.Mitalas.
Vicemer admits that some schools will have to "catch up" with the 21st century and implement solutions that have long been a novelty for some educational institutions.
The Ministry of Education, Science and Sports has announced that the National Education Agency is buying $ 15,000. tablet and 20 thousand. laptop computers for schools by silent negotiation. The first schools should reach the schools next week.
Source: 15min.lt