During this original confinement, reading is an essential activity to escape. An operation offers, precisely, one digital book per day during this entire period. We questioned its creator.
The world of books has been fully affected by the containment involved in the Covid-19 disease health crisis. Trade fairs have been canceled but, even more serious in the book circuit, all independent bookstores in France are closed, and this is also the case for other outlets. At first, mail delivery was still possible, which is no longer the case since the tightening of the containment and the impossibility of mailing parcels. " Within a week, publishers have seen their marketing channels shrink ", Warns Clément Bourgoin. The developer is behind Bol d'Air, an operation aimed at offering a digital book every day to readers.
Paradoxically, it is in a period when the distribution channels of the book are closed that we may need the most reading. In full containment, the moments when it is possible to calm down, to escape from a book in hand have multiplied more than ever. " Readers know that diving into an exciting novel or compelling essay is a great way to briefly forget a gloomy everyday ", Notes Clément Bourgoin. You can obviously turn to your famous PAL, the "reading pile", these books that you already have at home. This is also why Numerama, during confinement, does not fail to continue to recommend books to you. But you'll probably want to, to alternate, seeing your PAL shrinking, to renew or further expand your library. A minimum of six weeks of confinement is to be considered.
This is where the digital book alternative comes in. Today, most of the books exist in an ebook version, which you can consult on a reader, a tablet, a smartphone or even a computer. During the Bol d'Air operation, a publisher offers a new ebook every day via the platform. It remains free and accessible for 72 hours. You'll never know in advance which book will fall the next day, much like an advent calendar. Clément Bourgoin tells Numerama that " temporary gratuity was imposed immediately ", Because of" a context where everyone's income is at best threatened, at worst severely reduced ", But also to propose a" clear offer in an uncertain daily life "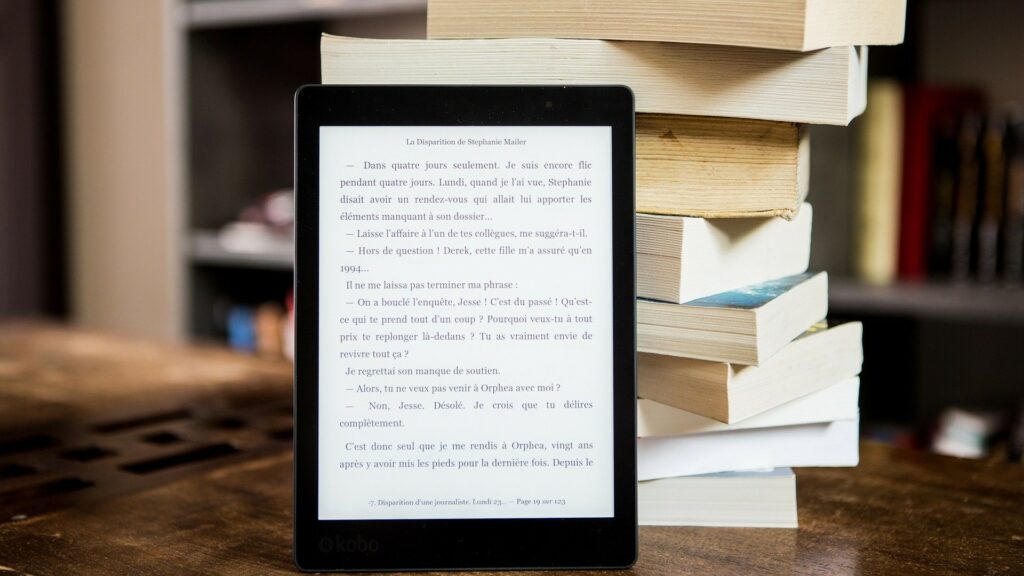 A digital platform based on free data always raises questions and it is a matter of systematically checking whether our data is not, in essence, the product. Clément Bourgoin specifies on this subject that " there is no advertising tracker or social network on the mini-site "And that the email address entered to be kept informed of the books offered will be completely deleted from the servers at the end of the operation, without being shared with third parties – this means that partner publishers will not have access to it. Finally, the source code of the site is free and the titles offered in digital are DRM-free.
" We are sincere when we talk about free: the goal is to discover catalogs, not to carry out an operation of collection of personal data. "The ambition of the publishers participating in the operation is therefore twofold: to participate in the collective effort to make this period less distressing by supporting the readers; and continue to introduce their catalog to a new readership, during this difficult period for the book circuit, because free " also makes it easier for readers to explore unknown catalogs " It is true that such an operation could allow independent publishers, sometimes already fragile, to accuse the economic shock of the temporary closure of distribution channels if, during the recovery, a new readership buys their books.
What types of books are offered?
Clément Bourgoin already takes care of Biblys, a web-based e-commerce solution for bookstores and publishing houses. The first titles in Bol d'Air's catalog come from publishers he already worked with, but he hopes others will join the operation over the next few days. We thus find Le Bélial ', Dystopia, Velvet, Scylla and The Rules of the Night. In addition, ActuSF editions are also now part of the process.
" The publishers with whom I work work mainly in the imaginary field, and this is felt in the first proposals: an anticipatory novel and a collection of fantastic short stories ", Specifies Clément Bourgoin, who indicates however that this is not a rule and that everything is done to match a variety of tastes. This Wednesday, March 25, Le Bélial editions offer for example How to talk to an alien, a work in which a linguist mixes scientific and imaginary popularization.
Clément Bourgoin is in any case fully invested in Bol d´Air. If, financially, it costs nothing for publishers to participate in the operation, there is a small cost for the developer, for web hosting in particular. But the investment is " mostly human ", He said, due to the time of development of the site, the communication with publishers and readers, the animation of the site and social networks. " As I am also a telework employee and a young dad, this means that I spend my nights there mostly. "
To join the operation as a reader, just go to on the website. Note that during this particular period, many publishing houses are carrying out individual or collective operations to offer digital books or offer promotions. This is the case of " Containment Reading ", Which includes L'Atalante and Bragelonne and several free books each day, including audio books. Feel free to visit the social networks of your favorite publishing houses to explore their operations.
Source: numerama.com