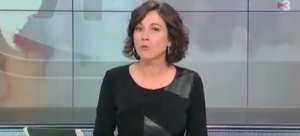 Two of the star programs on TV3's morning schedule, 'Els matins' and 'TN matí', return from Monday, after the forced shutdown due to the 2019 coronavirus crisis. The morning news, with journalist Ariadna Oltra on ahead, it will resume broadcasting at eight in the morning, while the magazine presented by Lídia Herèdia will do so from two quarters of nine.
Both return 'live, from the set and in slightly different formats due to special circumstances', say the people in charge of the television channel. In this sense, the news has been reduced to half an hour. Both spaces are in addition to the live information offer that has been maintained throughout the day.
At eleven in the morning, Ricard Ustrell will take over with 'Ground floor', and in the afternoon, 'Everything moves', by Helena Garcia Melero and Lluís Marquina, extended opening hours.


Source: vilaweb.cat