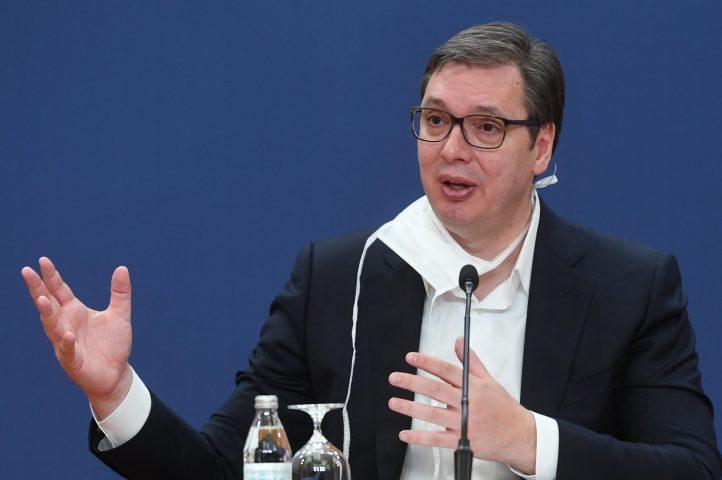 Serbian President Aleksandar Vucic announces a guest appearance on Oko on Radio-Television Serbia that the curfew for May 1 will run from Thursday at 6 pm to Saturday at 5 am, and that the weekend curfew will be as during weekdays (Saturday 6pm to Sunday at 5am). He said he would not rule out the possibility of lifting the state of emergency at the end of the week.
"It seems to me that there is a logic in what we have put together," Vucic said, adding that it would be a proposal tomorrow at the meeting of the Circuit Headquarters, and it is a proposal that suits everyone.
He added that at the insistence of Dr Predrag Kon, gathering more than 5 people would be prohibited.
"I asked the experts five times what they thought. Stevanovic was the fiercest, he wanted a constant quarantine, but we did not have sagas. We want to get a day and a half that is important to us, to have below five percent positive. "

Source: BIZLife
Photo: Beta


Source: bizlife.rs