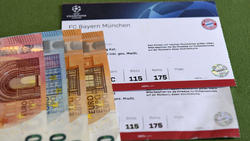 The German record champion FC Bayern Munich offers its fans, in addition to the normal refund, to donate the ticket price of the home games played as ghost games in the foreseeable future to the club's own FC Bayern Help e.V.
This comes from an official information message from the club. The association financially supports innocent people in need.
Basically, fans have the option of getting the full amount refunded or waiving the refund.
It is also possible to split the amount. The individual decision had "no influence on the future ticket allocation", it said.
However, the cost of the external tickets will be automatically reimbursed. The association will not make use of the option of paying out credit in the form of vouchers, as will probably be decided in a timely manner by law.
Source: sport.de