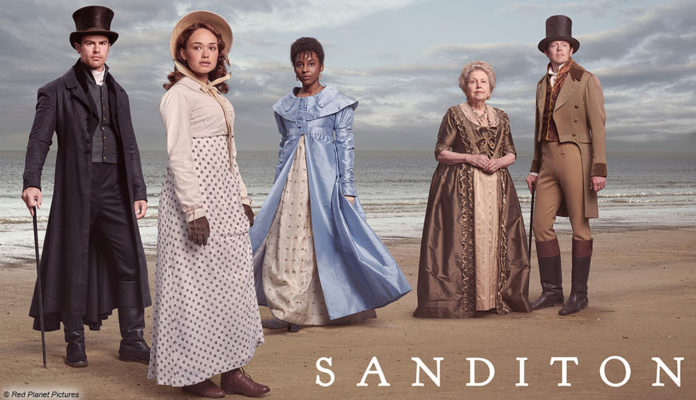 The series adaptation of Jane Austen's historical novel "Sandition" celebrates its German premiere in April in the Sony Channel.
A historical drama, skillfully staged: The Sony Channel has secured the rights to the historical ITV series "Sanditon". On April 13, from 8:15 p.m., the period drama, distributed worldwide by BBC Studios, celebrates its German premiere on the channel for European series.
Andrew Davies, who has successfully converted Jane Austen's novels "Pride and Prejudice", "Emma", "Northanger Abbey" and "Sense and Sensuality" into films, is also the creator of the series adaptation of her unfinished novel "Sanditon". Not least because of parts of the cast, the new series of industry insiders is also called "Downton Abbey on Sea".
The story is about the impulsive Charlotte Heywood (Rose Williams), who tries her luck in the coastal town of Sanditon at the beginning of the 19th century. The place, which is still under construction, is to be established as a travel destination for British high society. Guarded growing up in the country, Charlotte is confronted with intrigue, romantic entanglements and various fates, all of which seem to depend on the economic success of the settlement. But love doesn't seem to be far either …
Two episodes of the award-winning drama will kick off on April 13. The other episodes will then be broadcast on Mondays at 8.15 p.m. in individual episodes on the Sony Channel. The Epsiods are then also available in the Sony Channel media libraries from Vodafone, MagentaTV, Prime Video Channels and in Switzerland via Teleclub and UPC.
Source: digitalfernsehen.de