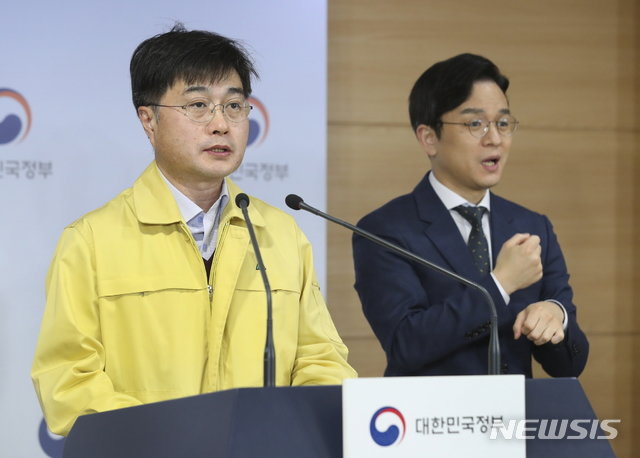 In order to prevent the spread of new coronavirus infection (corona19), the government decided to lend 332,000 units of smart devices to students in preparation for online school starting on the 9th.
The deputy general manager of the Central Accident Remediation Headquarters (heavy water), Yoon Tae-ho, delivered the contents of the Central Disaster Safety Response Headquarters (heavy text) meeting through a regular briefing on Corona 19 at the Government Complex in Sejong on the morning of the 7th.
There are gaps between the cities and provinces, and there is a gap between units and schools.However, if the school first purchases or borrows a device, the budget will be supported later. The plan is being reviewed.
Educational contents such as EBS for distance education support data for free until May 31st. Internet communication expenses are provided to those eligible for education benefits.
All classrooms nationwide have been restricted from accessing commercial sites for remote classes. Equipment such as webcams, pin microphones, and wireless Internet access routers required for remote classes will be supported. The e-learning site and the EBS online class, which are public platforms for remote classes, prepare 3 million students to access at the same time, and support various private platforms such as Naver Linewicks. Public contents have secured about 90,000 kinds of EBS, digital textbooks, and e-books of national and black textbooks.
Elementary 1st and 2nd grade students conduct E-Class by providing EBS broadcasting contents so that they do not use smart devices, and by providing learning packages composed of learning papers.
Students participating in emergency care, such as working families, will use the school computer room to provide remote classes and care in parallel.
For high school seniors preparing for college, 1: 1 online counseling is provided to prepare them for career and college entrance exams. Vocational high school students take advantage of the term intensive coursework to concentrate on major subjects and theory classes during the online school period, and practice from the point in time when schoolwork becomes available.
In order to prevent the cases of students from going to a school and becoming infected with Corona19 even if they do not go to school, the company decided to close the school, training centers, etc., and strengthen the field inspection of quarantine schools.
The Ministry of Education and the Ministry of Education conducted joint quarantine inspections on 7,340 (57.8%) of the 12,6872 academies and training centers nationwide. Starting on the 30th of last month, students or instructors with overseas returnees from their families also stopped not attending or attending school for 2 weeks, and from the last 3rd, each city and provincial office of education has installed and operated a center to report crime prevention violation schools.
Eight areas, such as Seoul and Gyeonggi Jeonbuk, have been designated by the school as a restricted business. They will request damages in the event of a secondary infection or business suspension by local government orders if the indicated items are not corrected.
(Seoul = Newsis)
Source: donga.com