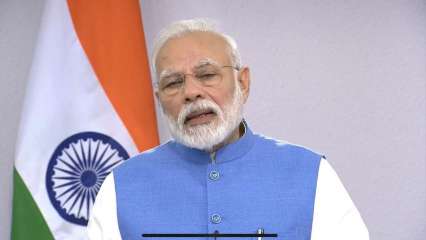 Prime Minister Narendra Modi's call for a nine-minute blackout plea at 9 pm on April 5 to light diyas or candles in home led to some bizarre claims on social media. Some said the call was rooted in astrology while others gave some absurd so-called scientific justifications after the call.
In a fact check on Saturday, PIB on its Twitter account said, "Don't fall for the rumours/unscientific reasoning on the appeal for lighting Diya/candles/flash/torch on 5th April at 9pm. This initiative is to show solidarity and confidence in our collective fight against #Covid19," PIB Fact Check tweeted.
Please maintain social distancing to keep COVID-19 at bay, it said.
In a video message shared on Friday, Modi appealed to 130 crore citizens to light a lamp, candle or shine a mobile flashlight to dispel the darkness spread by novel coronavirus.
He also asked people to maintain the "lakshman rekha" of social distancing by staying indoors and not getting together in groups during the exercise.
The prime minister said that many people have felt alone being at home during the ongoing lockdown but they must realise that the collective strength of 130 crore Indians is with each one of them.
Once people everywhere light up lamps or display flashlights of their mobile phones at their doorsteps or balconies after turning off the lights at home, it will emerge in this "superpower" of brightness that "we are all fighting with a collective resolve", he said in the video posted on his Twitter account.
Source: dnaindia.com