We are at the very beginning of a completely new situation for most people due to the coronavirus. To prevent this, the students had to switch to distance education at home and most of the employees to home office. Consciousness, attention, empathy and patience are also key in a new life situation.
Earlier similar situations and examples from other countries have available to us the potential economic, social and psychological consequences, but we are currently facing a situation unknown to us. We need to be aware of what we are impacting and what we cannot change.
We need to keep calm
The first and most important thing is to understand and accept the situation that is in the interests of all of us. We have to realize that everyone is in the same situation or worse than us. Panic, stress, and the distraction of our environment only make things worse. In the coming period, we need to develop abilities that have been neglected in everyday life (such as Emotional Intelligence, EQ), but will and will continue to be of great benefit.
Ask for help
It is almost unbelievable how quickly companies and individuals responded to government decrees and the level of cooperation across the country. Anyone who can do it, individually and organisationally, will help schools, the elderly and people in need. We learn to unite, to imagine ourselves in the place of others, to support one another more broadly. This kind of empathy will continue to benefit us in all areas of life.
However, if we are unable to give, please ask for help! No one was prepared for this case, and it hit many sectors and individuals as a severe blow. It is never a shame to ask for help, and in that case to be proud of it. Everyone can help, so let's accept if they give us a hand. "If you want to go fast, go it alone! If you want to go far, go with others! "Says an African proverb. And if you were to be overwhelmed by natural anxiety, fear, or just share your thoughts with an outsider, feel free to call our toll-free lines.
Closed to the family
We believe that it will be easiest to adapt to this circumstance. However, when we think about it, most of us spend only a fraction of our daily lives with our family. Thus, 0-24 confinement can take a lot of our patience as limited opportunities negatively affect one's well-being and mood. Obviously, we have to try to leave each other as much space as possible, but this is a great opportunity to really get to know each other. Whether for board games or other fun or serious conversations. Talk to our parents, brothers, and children about what this situation is like for us, reassure and support each other. It is important that children do not need to know everything but give them information that does not upset them and that they understand. They do not see things the way they do, with a high chance of taking this obstacle without any serious trauma.
"Now more than ever, it is important for generations to pay attention to each other, to really start communicating and understanding each other. The new situation is not easy for any age group, so it is vital to be sufficiently tolerant with one another. We need to work together in the best way we can, even if it means stepping out of our comfort zone" – says Erika Kósa, who has been engaged in EQ development for many years at the Erika Kósa Academy.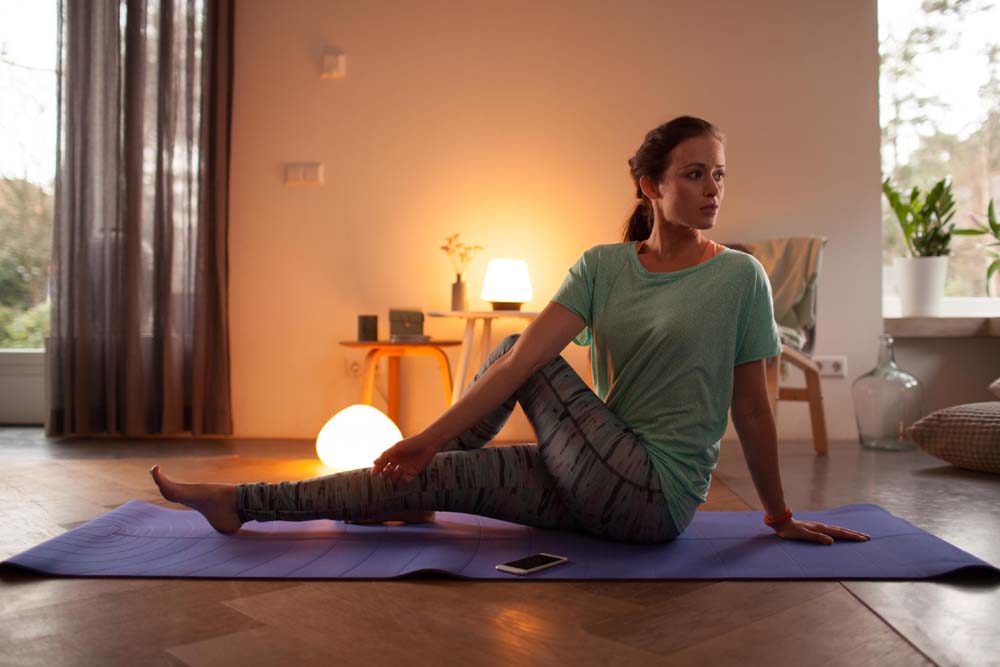 Let's get the most out of the situation
Even if many survive the circumstances, we still have more opportunities to minimize the damage than our predecessors would have had. With the help of the internet we can work, study and have fun at home. Otherwise, the consequences of being forced into our homes would be far more serious. And maybe thanks to this, we will have a greater appreciation of the time we spend with friends, the events, our whole lives.
Let us take advantage of our opportunities! We finally have time to realize the things we haven't had before. Numerous cultural institutions, libraries, online courses and gyms have made their services free and live. Let's read, create, listen to music, meditate, cultivate ourselves. For they all develop, make us, and bring joy. Let's also try to exercise, as it is very important for maintaining physical and mental health. Consciously seek and create everyday sources of joy!
Source: napidoktor.hu