Some people no longer want to even look at this graph. The number of deaths in Spain from coronavirus continues to grow and there are already more than 10,000 deaths since the pandemic began, or more specifically since March 3, when the first death from COVID-19 was confirmed.
As worrying as the accumulated is the data registered this Thursday, April 2. A record number of deaths has been reached in a single day: 950. Wednesday was not a good day either, neither Tuesday nor Monday … It is normal for some to repeat that of "I don't want to know anymore" and resist looking the news to protect your mental health.
Prolonged exposure to negative news stories can cause feelings of emotional distress such as distress, fear, or helplessness. Add to this the already stressful situation of confinement and uncertainty about its end. All this favors the presence of catastrophic thoughts and recurring concerns, they point out in their Decalogue for quarantine the doctors in Psychology and professors of the International University of Valencia (VIU) Arantxa Duque Moreno and Paula Martínez López.
"If we take the figure in its entirety, looking day after day at the curve to see it steeper and steeper and without attending to other statistical values, we can position ourselves in alarmism," says the psychologist. Alejandro Núñez Camacho. "ANDThis can cause it to be interpreted as an increase in the probability of dying: the concern about contagion becomes a concern about dying and this can influence our behavior, triggering obsessions, "explains the specialist.
"See each curve steeper every day, without attending to other statistical values, we can position ourselves in the alarmism"

– Alejandro Núñez Camacho, psychologist
The same thing happens if we are reading all day information about the symptoms. "We somatize them and think that we have them all when they are not," adds the expert Gema Sánchez Cuevas, for whom in this situation "psychological distress and uncertainty" is normal, especially in people with a tendency to experience anxiety, obsessive thoughts , those with hypochondria or a mental disorder.
This situation does not always have to occur, reassures Núñez Camacho, since the data can also be interpreted objectively and that serve as an awareness and responsibility to act with empathy and stay at home. "But unfortunately, the mind tends to store and absorb more emphatically what generates uncomfortable emotions, so the tendency will be to have a more alarmist than protective concept," he explains.
Accept the damage and know how to manage the information
The figures are not good, as much as the contagion curve is beginning to stabilize, and the images that come to us are not either. Television, written press, digital media and even social networks … It is impossible to escape this situation and it inevitably hurts us.
"It would not be human to find out the number of deaths there are per day and not feel how our pulses rise, our pupils dilate or our stomach knots," says Núñez Camacho. His recommendation is to accept pain and for this you have to externalize it by sharing it with others.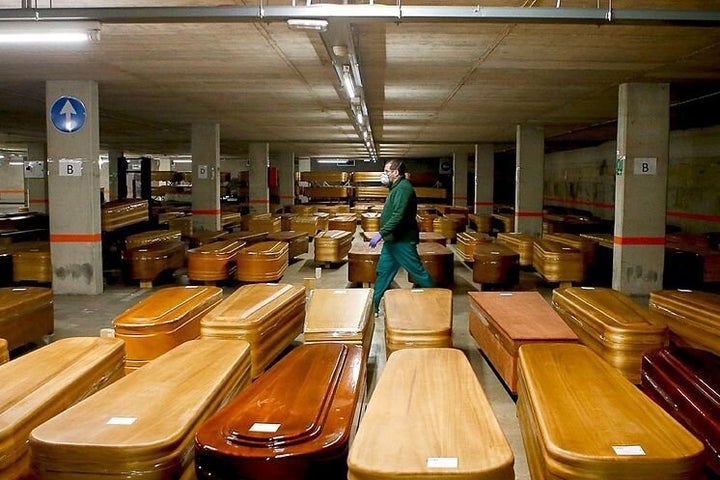 Out of concern (for data, for confinement or for uncertainty), psychologists agree on a series of guidelines for dealing with COVID-19 from an informative point of view.
As much as we don't like reality, "it is important to know what is happening and to be aware of the reality in which we live," says Sánchez Cuevas, for whom "we cannot put a blindfold on our eyes."
"It is not necessary to listen to the same data over and over again," says Núñez Camacho. "Because if from the time we get up until we go to bed the only thing we do is read or watch the news, in the end we monopolize our conversations and with it our lives. As a consequence negative thoughts can arise, increase stress levels, discomfort, despair and impotence, "adds Sánchez Cuevas, for whom this can lead to" mental fatigue and tiredness. "
Sánchez Cuevas recommends "limiting the time to consult the media
communication "and see other news beyond the deaths. "Also recoveries, it seems that this data goes more unnoticed," he says.
By setting a limit, you can dedicate time to other activities, thus avoiding talking about it and increasing concern. "Hence, it is recommended to be active and not get carried away by boredom or apathy," he adds.
The importance of the source
Here not everything is worth, especially considering the amount of hoaxes and false news circulating these days, which can further affect our spirits. "You always have to seek modesty and respect in the face of curiosity and curiosity," says Núñez Camacho.
Accept the news (even if it's negative)
It is inevitable that negative thoughts appear but you have to know "how to manage them to avoid succumbing to fear or trying to keep them from being present for most of our day," adds Sánchez Cuevas, who insists that "we must accept that there is a risk of contagion, but that if we carry out the appropriate measures, this will be reduced ".
"," type ":" embed "," common ": {" id ":" 5e7a4866c5b6f5b7c54c080e "," caption ":" "," credit ":" "," creditUrl ":" "," source ":"
"," thumbnail ": {" url ": {" url ":" https://img.huffingtonpost.com/asset/5e58c09d2300005f0d39c683.png?ops=1200_630 "," type ":" externalUrl "}}," title ":" "," type ":" embed "," meta ": {" id ":" 0IfIQ9M "," url ":" https://www.huffingtonpost.es/entry/que-tengo-que-hacer -if-I have-symptoms-of-coronavirus_es_5e58bc6dc5b6beedb4e9375e "," type ":" rich "," version ":" 1.0 "," title ":" What should I do if I have symptoms of coronavirus? "," author ": "Laura Riestra", "provider_name": "The Huffington Post", "description": "First step, following the Health instructions: do not go to the emergency room and call 112 to avoid further infections.", "Thumbnail_url": "https : //img.huffingtonpost.com/asset/5e58c09d2300005f0d39c683.png? ops = 1200_630 "," thumbnail_width ": 1200," thumbnail_height ": 630," cache_age ": 86400}," summary ": null," badge ": null }, "provider": "the huffington post"}, {"embedData": "
"," type ":" embed "," common ": {" id ":" 5e7a487bc5b63c3b649832e2 "," caption ":" "," credit ":" "," creditUrl ":" "," source ":"
"," thumbnail ": {" url ": {" url ":" https://img.huffingtonpost.com/asset/5e67785c230000841839d17c.jpeg?cache=3tUsRSJ9jf&ops=1200_630 "," type ":" externalUrl "}}, "title": "", "type": "embed", "meta": {"id": "2L85Wu4", "url": "https://www.huffingtonpost.es/entry/como-cuidar-coronavirus -en-casa_es_5e677333c5b68d61645ab2a8 "," type ":" rich "," version ":" 1.0 "," title ":" Guide to take care of mild cases of coronavirus at home "," author ":" Elena Santos "," provider_name ":" The Huffington Post "," description ":" What isolation should be like, how to prevent contagion from caregivers, what to do with waste, how to do laundry … "," thumbnail_url ":" https: //img.huffingtonpost.com/asset/5e67785c230000841839d17c.jpeg?cache=3tUsRSJ9jf&ops=1200_630″,"thumbnail_width":1200,(thumbnail_height":629,"cache_age":86400 null}, "provider": "the huffington post"}, {"embedData": "
"," type ":" embed "," common ": {" id ":" 5e7a4891c5b6f5b7c54c08cc "," caption ":" "," credit ":" "," creditUrl ":" "," source ":"
"," thumbnail ": {" url ": {" url ":" https://img.huffingtonpost.com/asset/5e788b322300003100c8b5f2.jpeg?ops=1778_1000 "," type ":" externalUrl "}}," title ":" "," type ":" embed "," meta ": {" id ":" HU4PxPw "," url ":" https://www.huffingtonpost.es/entry/me-pueden-multar-por -go-buy-beer-this-and-other-frequent-doubts-when-going-to-buy-in-the-state-of-alarm_en_5e78891ec5b62f90bc4dbc02 "," type ":" rich "," version ":" 1.0 "," title ":" Can I be fined for going to buy beer? This and other frequent doubts when going to the supermarket in the state of alarm "," author ":" Marina Prats "," provider_name ":" ElHuffPost "," description ":" It is not a time for whims. "," Thumbnail_url ": "https://img.huffingtonpost.com/asset/5e788b322300003100c8b5f2.jpeg?ops=1778_1000″,"thumbnail_width":1778,"thumbnail_height":1000,"cache_age":86400/01,"summary":null,"badge" : null}, "provider": "elhuffpost"}, {"embedData": {"type": "hector", "url": "https://img.huffingtonpost.com/asset/5e7a4b2323000050280c6abb.jpeg", " queryParams ": {}," width ": 5616," height ": 3744," credit ":" fcafotodigital via Getty Images "}," type ":" image "," common ": {" id ":" 5e7a4ba6c5b6f5b7c54c117e " , "caption": "Can the coronavirus be transmitted through food?"," credit ":" fcafotodigital via Getty Images "," creditUrl ":" "," source ":" "," thumbnail ": {" url ": {" fileName ":" 5e7a4b2323000050280c6abb.jpeg "," type " : "hectorUrl"}, "caption": "Food backgrounds: top view of a rustic wooden table filled with different types of food. At the center of the frame is a cutting board with beef steak and a salmon fillet and all around it is a large variety of food like fruits, vegetables, cheese, bread, eggs, legumes, olive oil and nuts. DSRL studio photo taken with Canon EOS 5D Mk II and Canon EF 70-200mm f / 2.8L IS II USM Telephoto Zoom Lens "," credit ":" fcafotodigital via Getty Images "," width ": 5616," height ": 3744 , "ops": ""}, "title": "Can coronavirus be transmitted through food?", "type": "image", "meta": null, "summary": null, "badge ": null}," provider ": null}, {" embedData ":"
"," type ":" embed "," common ": {" id ":" 5e7a48aec5b63c3b64983370 "," caption ":" "," credit ":" "," creditUrl ":" "," source ":"
"," thumbnail ": {" url ": {" url ":" https://img.huffingtonpost.com/asset/5e78a22f2400003200cea1a1.jpeg?cache=RRgwuUqh1R&ops=1778_1000 "," type ":" externalUrl "}}, "title": "", "type": "embed", "meta": {"id": "fJCoSfy", "url": "https://www.huffingtonpost.es/entry/cuanto-vive-coronavirus -in-the-clothes_en_5e749cadc5b63c3b648e39d5 "," type ":" rich "," version ":" 1.0 "," title ":" How long does the coronavirus live on clothes and how to do the laundry "," author ":" Courtney Leiva "," provider_name ":" ElHuffPost "," description ":" Stretch fabrics retain germs more, so it is very important to wash tights and underwear well. "," thumbnail_url ":" https: //img.huffingtonpost. com / asset / 5e78a22f2400003200cea1a1.jpeg? cache = RRgwuUqh1R & ops = 1778_1000 "," thumbnail_width ": 1768," thumbnail_height ": 1000," cache_age ": 86400}," summary ": null," badge ": null}," provider " : "elhuffpost"}, {"embedData": "
"," type ":" embed "," common ": {" id ":" 5e7a48c1c5b63c3b64983395 "," caption ":" "," credit ":" "," creditUrl ":" "," source ":"
"," thumbnail ": {" url ": {" url ":" https://img.huffingtonpost.com/asset/5e53eb4e230000480939c26d.jpeg?cache=pvcKW8jpPa&ops=1778_1000 "," type ":" externalUrl "}}, "title": "", "type": "embed", "meta": {"id": "mhdw9ee", "url": "https://www.huffingtonpost.es/entry/puede-contagiarme-mi -mascot-the-coronavirus_en_5e53e96ec5b65e0f11c43d65 "," type ":" rich "," version ":" 1.0 "," title ":" Can the coronavirus infect me with my pet? "," author ":" Marina Prats "," provider_name ":" ElHuffPost "," description ":" Some people in China are using extreme protection for their pets. "," Thumbnail_url ":" https://img.huffingtonpost.com/asset/5e53eb4e230000480939c26d.jpeg?cache= pvcKW8jpPa & ops = 1778_1000 "," thumbnail_width ": 1778," thumbnail_height ": 1000," cache_age ": 86400}," summary ": null," badge ": null}," provider ":" elhuffpost "}, {" embedData " : "
"," type ":" embed "," common ": {" id ":" 5e7a48e6c5b63c3b64983410 "," caption ":" "," credit ":" "," creditUrl ":" "," source ":"
"," thumbnail ": {" url ": {" url ":" https://img.huffingtonpost.com/asset/5e6ba31c230000a6210c5f40.jpeg?ops=1778_1000 "," type ":" externalUrl "}}," title ":" "," type ":" embed "," meta ": {" id ":" La4543j "," url ":" https://www.huffingtonpost.es/entry/como-desinfectar-correctly-el -mobile-against-the-coronavirus_en_5e6b9f19c5b6747ef11bde6b "," type ":" rich "," version ":" 1.0 "," title ":" How to properly disinfect your mobile against the coronavirus "," author ":" Marina Prats ", "provider_name": "ElHuffPost", "description": "It is one of the objects that accumulates the most bacteria.", "thumbnail_url": "https://img.huffingtonpost.com/asset/5e6ba31c230000a6210c5f40.jpeg?ops=1778_1000" , "thumbnail_width": 1778, "thumbnail_height": 1000, "cache_age": 86400}, "summary": null, "badge": null}, "provider": "elhuffpost"}, {"embedData": "
"," type ":" embed "," common ": {" id ":" 5e7a4900c5b6f5b7c54c0a1a "," caption ":" "," credit ":" "," creditUrl ":" "," source ":"
"," thumbnail ": {" url ": {" url ":" https://img.huffingtonpost.com/asset/5e68feee230000d11a0c1387.jpeg?cache=nR0opvdN1j&ops=1778_1000 "," type ":" externalUrl "}}, "title": "", "type": "embed", "meta": {"id": "yswsSyy", "url": "https://www.huffingtonpost.es/entry/los-8-errors -what-you-do-when-washing-your-hands_en_5e68fb42c5b68d61645e67b9 "," type ":" rich "," version ":" 1.0 "," title ":" The eight mistakes you make when washing your hands "," author ": "Marina Prats", "provider_name": "ElHuffPost", "description": "This hygiene measure is the main recommendation of doctors and specialists for coronavirus.", "Thumbnail_url": "https: //img.huffingtonpost. com / asset / 5e68feee230000d11a0c1387.jpeg? cache = nR0opvdN1j & ops = 1778_1000 "," thumbnail_width ": 1778," thumbnail_height ": 1000," cache_age ": 86400}," summary ": null," badge ": null}," provider " : "elhuffpost"}, {"embedData": "
"," type ":" embed "," common ": {" id ":" 5e7a4915c5b62f90bc5252ea "," caption ":" "," credit ":" "," creditUrl ":" "," source ":"
"," thumbnail ": {" url ": {" url ":" https://img.huffingtonpost.com/asset/5e74dedf2600000f34b670ac.jpeg?ops=1200_630 "," type ":" externalUrl "}}," title ":" "," type ":" embed "," meta ": {" id ":" bR3eJRP "," url ":" https://www.huffingtonpost.es/entry/el-truco-para-no -contaging-when-calling-the-elevator-the-only-thing-you-need-is-a-lighter_en_5e74ddf3c5b6eab77946cc66 "," type ":" rich "," version ":" 1.0 "," title ":" The trick to Don't get infected by calling the elevator: all you need is a lighter "," author ":" Carlota E. Ramírez "," provider_name ":" The Huffington Post "," description ":" It is one of the places where the more we spend these days. "," thumbnail_url ":" https://img.huffingtonpost.com/asset/5e74dedf2600000f34b670ac.jpeg?ops=1200_630 "," thumbnail_width ": 1200," thumbnail_height ": 630," cache_age ": 86400 }, "summary": null, "badge": null}, "provider": "the huffington post"}, {"embedData": "
"," type ":" embed "," common ": {" id ":" 5e7a4930c5b62f90bc525316 "," caption ":" "," credit ":" "," creditUrl ":" "," source ":"
"," thumbnail ": {" url ": {" url ":" https://img.huffingtonpost.com/asset/5e74df6a23000000233a3ade.jpeg?cache=i3Xd4VRfDG&ops=1778_1000 "," type ":" externalUrl "}}, "title": "", "type": "embed", "meta": {"id": "1X9X3bC", "url": "https://www.huffingtonpost.es/entry/los-pasos-que -you-have-to-follow-when-receiving-a-packet-at-home-in-full-coronavirus-crisis_en_5e74dbd5c5b6f5b7c542dd7b "," type ":" rich "," version ":" 1.0 "," title ": "The steps you have to follow when receiving a package at home in the middle of the coronavirus crisis", "author": "Marina Prats", "provider_name": "ElHuffPost", "description": "It is a matter of health, both for you for the delivery guy. "," thumbnail_url ":" https://img.huffingtonpost.com/asset/5e74df6a23000000233a3ade.jpeg?cache=i3Xd4VRfDG&ops=1778_1000 "," thumbnail_width ": 1777," thumbnail_height ": 1000 ": 86400}," summary ": null," badge ": null}," provider ":" elhuffpost "}, {" embedData ":"
"," type ":" embed "," common ": {" id ":" 5e7a4942c5b63c3b649834c4 "," caption ":" "," credit ":" "," creditUrl ":" "," source ":"
"," thumbnail ": {" url ": {" url ":" https://img.huffingtonpost.com/asset/5e78d5b0230000a6210c6933.jpeg?ops=1778_1000 "," type ":" externalUrl "}}," title ":" "," type ":" embed "," meta ": {" id ":" YAeyAZm "," url ":" https://www.huffingtonpost.es/entry/sirven-las-mascarillas-caseras -to-protect-yourself-from-the-coronavirus_en_5e788747c5b6f5b7c5476e78 "," type ":" rich "," version ":" 1.0 "," title ":" Are homemade masks useful to protect against the coronavirus? "," author ":" Uxía Prieto "," provider_name ":" ElHuffPost "," description ":" Some also go down to make the purchase by covering their mouths with scarves. "," thumbnail_url ":" https://img.huffingtonpost.com/asset/5e78d5b0230000a6210c6933.jpeg ? ops = 1778_1000 "," thumbnail_width ": 1778," thumbnail_height ": 1000," cache_age ": 86400}," summary ": null," badge ": null}," provider ":" elhuffpost "}, {" embedData ":"
"," type ":" embed "," common ": {" id ":" 5e7a4977c5b63c3b6498354c "," caption ":" "," credit ":" "," creditUrl ":" "," source ":"
"," thumbnail ": {" url ": {" url ":" https://img.huffingtonpost.com/asset/5e74c05b23000004220c66aa.jpeg?ops=1200_630 "," type ":" externalUrl "}}," title ":" "," type ":" embed "," meta ": {" id ":" KW9kqQO "," url ":" https://www.huffingtonpost.es/entry/todo-lo-que-tiene -what-to-know-if-you-are-a-victim-of-an-erte_es_5e74be0bc5b63c3b648ea187 "," type ":" rich "," version ":" 1.0 "," title ":" Everything you need to know if you are the victim of a ERTE "," author ":" Eduardo Loren "," provider_name ":" The Huffington Post "," description ":" Have I been fired? Do I have to join the strike? and other issues. "," thumbnail_url ":" https://img.huffingtonpost.com/asset/5e74c05b23000004220c66aa.jpeg?ops=1200_630 "," thumbnail_width ": 1200," thumbnail_height ": 630," cache_age ": 86400} , "summary": null, "badge": null}, "provider": "the huffington post"}, {"embedData": "
"," type ":" embed "," common ": {" id ":" 5e7a498bc5b6f5b7c54c0b40 "," caption ":" "," credit ":" "," creditUrl ":" "," source ":"
"," thumbnail ": {" url ": {" url ":" https://img.huffingtonpost.com/asset/5e77c67a23000005233a3c69.jpeg?cache=aqIBlAmnnj&ops=1200_630 "," type ":" externalUrl "}}, "title": "", "type": "embed", "meta": {"id": "EJJ0ewA", "url": "https://www.huffingtonpost.es/entry/bicycle-estado-alarma -coronavirus_en_5e77c10ac5b6f5b7c54671d2 "," type ":" rich "," version ":" 1.0 "," title ":" Can I be fined for cycling during the alarm state? "," author ":" Pablo Machuca ", "provider_name": "The Huffington Post", "description": "This is what the government-approved decree says.", "thumbnail_url": "https://img.huffingtonpost.com/asset/5e77c67a23000005233a3c69.jpeg?cache=aqIBlAmnnj&ops = 1200_630 "," thumbnail_width ": 1200," thumbnail_height ": 629," cache_age ": 86400}," summary ": null," badge ": null}," provider ":" the huffington post "}, {" embedData ":"
"," type ":" embed "," common ": {" id ":" 5e7a499bc5b63c3b649835ab "," caption ":" "," credit ":" "," creditUrl ":" "," source ":"
"," thumbnail ": {" url ": {" url ":" https://img.huffingtonpost.com/asset/5e7786dc230000281ede4df7.jpeg?ops=1200_630 "," type ":" externalUrl "}}," title ":" "," type ":" embed "," meta ": {" id ":" zoAnQtC "," url ":" https://www.huffingtonpost.es/entry/donde-va-la-basura -of-households-with-covid-19_en_5e7785c6c5b62f90bc4c7a30 "," type ":" rich "," version ":" 1.0 "," title ":" Where does household garbage go with COVID-19? ", "author": "Elena Niño", "provider_name": "The Huffington Post", "description": "The Ministry of Health published instructions on waste management in the current health crisis situation this Sunday in the BOE.", "thumbnail_url": "https://img.huffingtonpost.com/asset/5e7786dc230000281ede4df7.jpeg?ops=1200_630", "thumbnail_width": 1200, "thumbnail_height": 629, "cache_age": 86400}, "summary": null , "badge": null}, "provider": "the huffington post"}, {"embedData": "
"," type ":" embed "," common ": {" id ":" 5e7a535bc5b63c3b64985718 "," caption ":" "," credit ":" "," creditUrl ":" "," source ":"
"," thumbnail ": {" url ": {" url ":" https://img.huffingtonpost.com/asset/5e725b3223000005233a3890.jpeg?ops=1778_1000 "," type ":" externalUrl "}}," title ":" "," type ":" embed "," meta ": {" id ":" QRf4W93 "," url ":" https://www.huffingtonpost.es/entry/seis-cosas-que-hacias -before-removing-the-dog-and-that-can-cost-you-a-fine-in-the-state-of-alarm_en_5e7244b6c5b63c3b6488d3aa "," type ":" rich "," version ":" 1.0 "," title ":" Six things you did when removing the dog and that can cost you a fine in the state of alarm "," author ":" Marina Prats "," provider_name ":" ElHuffPost "," description ": "Forget throwing the ball around and running around the park.", "Thumbnail_url": "https://img.huffingtonpost.com/asset/5e725b3223000005233a3890.jpeg?ops=1778_1000", "thumbnail_width": 1778, "thumbnail_height" : 998, "cache_age": 86400}, "summary": null, "badge": null}, "provider": "elhuffpost"}, {"embedData": "
"," type ":" embed "," common ": {" id ":" 5e7a536bc5b62f90bc5271f7 "," caption ":" "," credit ":" "," creditUrl ":" "," source ":"
"," thumbnail ": {" url ": {" url ":" https://img.huffingtonpost.com/asset/5e75fd65230000281ede4d50.jpeg?ops=1778_1000 "," type ":" externalUrl "}}," title ":" "," type ":" embed "," meta ": {" id ":" 61tpj80 "," url ":" https://www.huffingtonpost.es/entry/este-truco-infalible-te -help-to-stop-touching-your-face-with-your-hand-potentially-infected-by-coronavirus_en_5e75f71ac5b6f5b7c544ec0a "," type ":" rich "," version ":" 1.0 "," title ": "This trick will help you to stop touching your face with your hand potentially infected by coronavirus", "author": "Margarita Lázaro", "provider_name": "ElHuffPost", "description": "Perhaps it has already reached you through WhatsApp. "," thumbnail_url ":" https://img.huffingtonpost.com/asset/5e75fd65230000281ede4d50.jpeg?ops=1778_1000 "," thumbnail_width ": 1778," thumbnail_height ": 1000," cache_age ": 86400}," summary " : null, "badge": null}, "provider": "elhuffpost"}, {"embedData": "
"," type ":" embed "," common ": {" id ":" 5e7a5386c5b62f90bc52721a "," caption ":" "," credit ":" "," creditUrl ":" "," source ":"
"," thumbnail ": {" url ": {" url ":" https://img.huffingtonpost.com/asset/5e74c4ce23000005233a3ab8.jpeg?cache=ali7fpBASz&ops=1778_1000 "," type ":" externalUrl "}}, "title": "", "type": "embed", "meta": {"id": "vlk6tSW", "url": "https://www.huffingtonpost.es/entry/es-necesario-llevar -a-receipt-to-take-care-of-elderly-or-dependents_en_5e7497e2c5b6f5b7c541fe96 "," type ":" rich "," version ":" 1.0 "," title ":" Is it necessary to carry a receipt to go to care for the elderly or dependents? "," author ":" Uxía Prieto "," provider_name ":" ElHuffPost "," description ":" It is one of the assumptions in which you can leave home during the alarm state . "," thumbnail_url ":" https://img.huffingtonpost.com/asset/5e74c4ce23000005233a3ab8.jpeg?cache=ali7fpBASz&ops=1778_1000 "," thumbnail_width ": 1778," thumbnail_height ": 999," cache_age ": 86400} "summary": null, "badge": null}, "provider": "elhuffpost"}, {"embedData": "
"," type ":" embed "," common ": {" id ":" 5e7a539ac5b62f90bc52724a "," caption ":" "," credit ":" "," creditUrl ":" "," source ":"
"," thumbnail ": {" url ": {" url ":" https://img.huffingtonpost.com/asset/5e74ad6a2300002b1ade4c55.jpeg?ops=1778_1000 "," type ":" externalUrl "}}," title ":" "," type ":" embed "," meta ": {" id ":" p1K6woW "," url ":" https://www.huffingtonpost.es/entry/lo-que-hay-que -do-if-or-if-after-taking-the-dog-for-a-walk_en_5e749cccc5b63c3b648e3a41 "," type ":" rich "," version ":" 1.0 "," title ":" What to do yes or yes after taking the dog for a walk "," author ":" Marina Prats "," provider_name ":" ElHuffPost "," description ":" Don't forget to clean its paws when you return home. "," thumbnail_url ":" https://img.huffingtonpost.com/asset/5e74ad6a2300002b1ade4c55.jpeg?ops=1778_1000 "," thumbnail_width ": 1778," thumbnail_height ": 999," cache_age ": 86400}," summary ": null," badge ": null}," provider ":" elhuffpost "}, {" embedData ":"
"," type ":" embed "," common ": {" id ":" 5e7a53adc5b63c3b649857d7 "," caption ":" "," credit ":" "," creditUrl ":" "," source ":"
"," thumbnail ": {" url ": {" url ":" https://img.huffingtonpost.com/asset/5e746932260000fb2cb67023.jpeg?cache=Eho5pmJ7ou&ops=1200_630 "," type ":" externalUrl "}}, "title": "", "type": "embed", "meta": {"id": "NgXQ9SZ", "url": "https://www.huffingtonpost.es/entry/calcular-cuanto-duraran -rollos-papel-higienico_es_5e746833c5b6eab7794582dd "," type ":" rich "," version ":" 1.0 "," title ":" How to calculate how long will the toilet paper rolls you have at home "," author ":" Elena Santos "," provider_name ":" The Huffington Post "," description ":" In a very simple way. "," Thumbnail_url ":" https://img.huffingtonpost.com/asset/5e746932260000fb2cb67023.jpeg?cache= Eho5pmJ7ou & ops = 1200_630 "," thumbnail_width ": 1200," thumbnail_height ": 630," cache_age ": 86400}," summary ": null," provider ":" the huffington post "}, {" embedData ":"
"," type ":" embed "," common ": {" id ":" 5e7a53bcc5b62f90bc52728c "," caption ":" "," credit ":" "," creditUrl ":" "," source ":"
"," thumbnail ": {" url ": {" url ":" https://img.huffingtonpost.com/asset/5e73969f23000055280c65a7.jpeg?cache=VIAVj8en5X&ops=1778_1000 "," type ":" externalUrl "}}, "title": "", "type": "embed", "meta": {"id": "6O7d641", "url": "https://www.huffingtonpost.es/entry/no-vale-cualquier -glove-so-are-the-ones-you-should-use-to-protect-yourself from-the-coronvirus_en_5e736217c5b63c3b648b43b2 "," type ":" rich "," version ":" 1.0 "," title ":" Not any glove is worth: these are the ones you should use to protect yourself from the coronavirus "," author ":" Uxía Prieto "," provider_name ":" ElHuffPost "," description ":" The most important thing is to wash your hands. "," thumbnail_url ":" https://img.huffingtonpost.com/asset/5e73969f23000055280c65a7.jpeg?cache=VIAVj8en5X&ops=1778_1000″,"thumbnail_width":1778,"thumbnail_height":1000,"cache_age":86400 APARTM ": null}," provider ":" elhuffpost "})," options ": {" device ":" desktop "," editionInfo ": {" id ":" es "," name ":" España "," link ":" https://www.huffingtonpost.es "," locale ":" es_ES "}," slideshowAd ": {" scriptTag s ":()," otherHtml ":" "}," slideshowEndCard ": {" scriptTags ": ({" attribs ": {}," scriptBody ":" r n (function () { r n var c = document.getElementById ('taboola-endslate-thumbnails'); r n c.id + = '-' + Math.round (Math.random () * 1e16); r n r n var taboolaParams = { r n loader: "// cdn.taboola.com/libtrc/aol-huffingtonpost/loader.js",rn mode: " thumbnails-b ", r n container: c.id, r n placement: "Endslate Thumbnails ", r n target_type: "mix " r n}; r n r n if (typeof window.modulousQueue === "function ") { r n twindow.modulousQueue.add (function () {doTaboola (taboolaParams); }); r n} else { r n tdoTaboola (taboolaParams); r n} r n} ()); r n "})," otherHtml ":"
"}," isMapi ": false," isAmp ": false," entryId ":" 5e85e1fcc5b6f55ebf48e51a "," entrySection ":" life "," isWide ": false," headerOverride ": null," noVideoAds ": false," isNative ": false," isHighline ": false," vidibleConfigValues ​​": null," customAmpComponents ":(" apester-media "," playoncenter ")," ampAssetsUrl ":" https://amp.assets.huffpost.com " , "videoTraits": null}} ">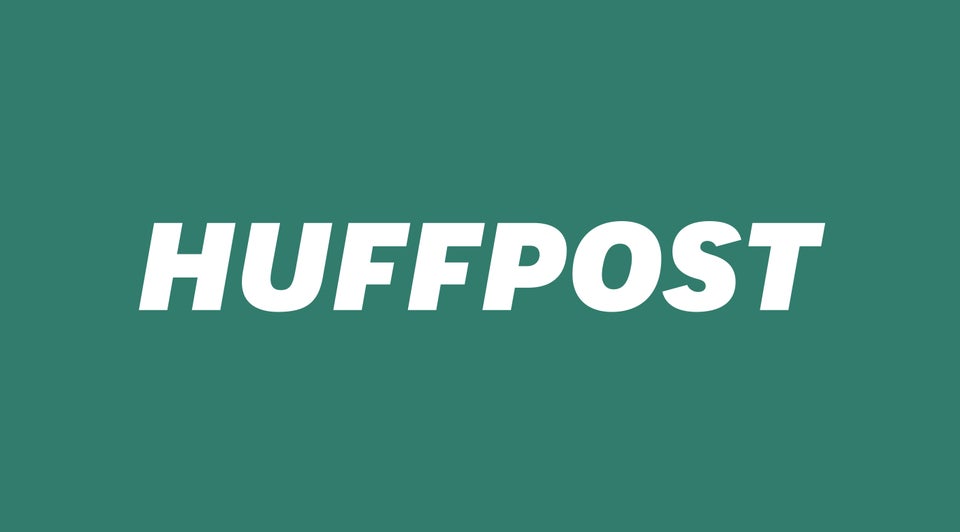 All the practical information you need about coronavirus and quarantine


Source: huffingtonpost.es