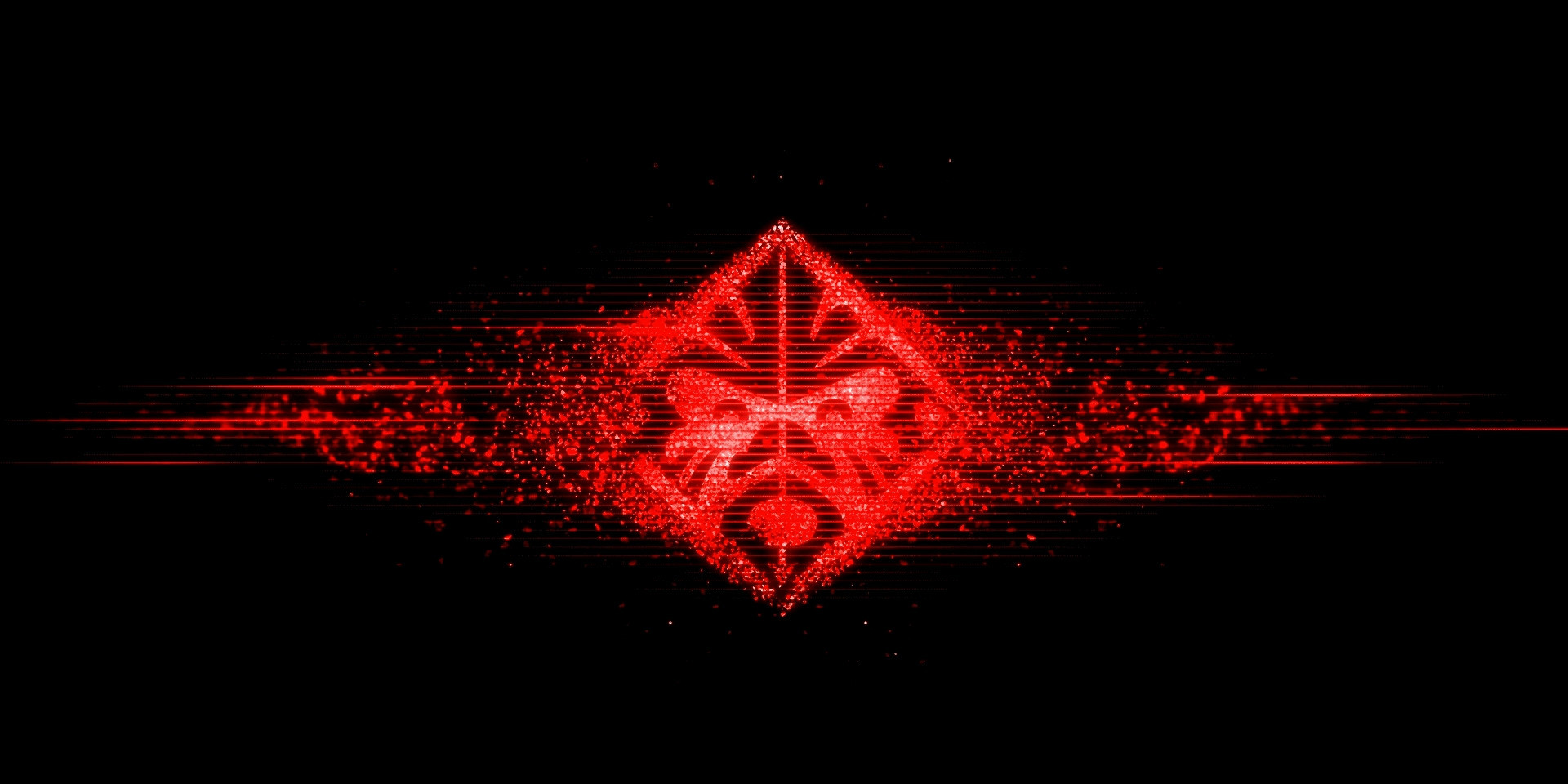 The manufacturer has unveiled the future of computing with its new products.
HP has come out with a number of novelties for the CES exhibition, with notebooks being the focus of attention, but that huge display was nothing. However, let us not rush forward so much, let us take the news in turn.
HP Specter x360 15
This tablet-convertible notebook features a 4K resolution 15.6-inch touch screen that can be used with the included HP Tilt Pen for more creative tasks, and the Corning Gorilla Glass 4 provides scratch-resistant and powerful protection. The device is based on 8th generation Intel processors, and the graphics controller can play anything from the NVIDIA GeForce MX 150 to the AMD Radeon RX Vega M. The latter must be assigned the Core i7-8705G processor codenamed Kaby Lake-G. Only M.2 NVMe drives can be used as storage, with 256 GB to 1 TB of storage and up to 16 GB of DDR4 memory with 2400 MHz effective clock.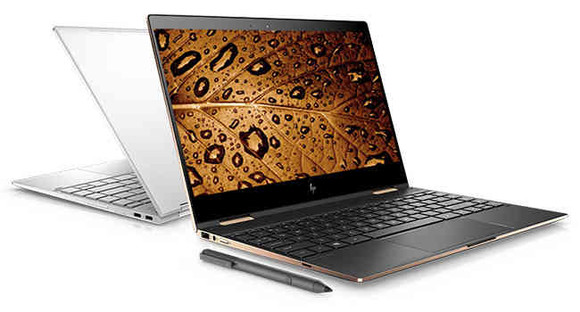 (+)
The Bang & Olufsen sound system of the machine is placed above the keyboard, which provides better sound in any mode we use. The notebook weighs in at just 2.09 kilograms and can be recharged to 50% in 30 minutes and over 90% in 90 minutes with HP's patented quick charger technology.
HP Envy x2
If you are looking for a really lightweight tablet that can always be turned into a lap top, a member of the HP Envy x2 family can also come into view as an alternative. The aluminum housing of the product is only 7.9 mm thick and weighs only 0.76 kg. Its 12.3-inch, 1920×1280-pixel touchscreen is protected by the Corning Gorilla Glass 4 coating again.
The machine also comes with a leather touch case that can be used as a stand for notebook or book reader mode, which has a 1.5mm keyboard and easy backlit nighttime work.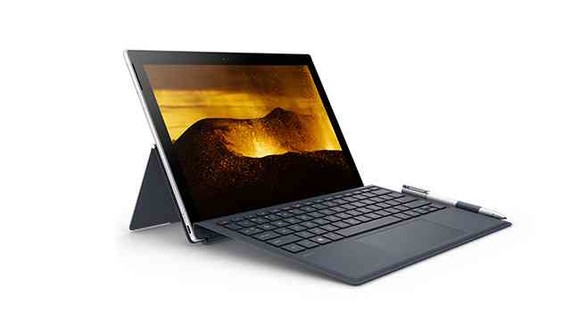 (+)
On the hardware side, models with the 7th generation Intel Core Y series processor are available, with 256GB SSD drive (with NVMe interface) and LPDDR3 standard system memory at 8GB.
With a lifetime of up to 17 hours, the new HP Envy x2 boasts a single charge and lets you access the World Wide Web with an LTE modem.
Omen Game Stream
This feature is intended for (prospective) Omen desktop owners who will be able to play more serious PC games on a lower-performing Windows 10 machine. Of course, the lion's share of the work would be done by the Omen desktop as a kind of home cloud, and the image would be transmitted to a weaker companion on the local network. The entire system can be configured through the Omen Command Center application, where you can consider whether the connection between the two machines is wired or wireless. In the former case, Full HD content can be provided, while in the latter case, only HD content can be provided. Anyway, the Omen desktop can count on any resolution, and the resulting frames are still converted to video stream by the software.
Omen X 65
HP also made a gaming 65-inch display with support for G-Sync technology, native to 4K resolution, 120Hz frame rate, and low latency. It also supports the HDR10 format for better content with the right content.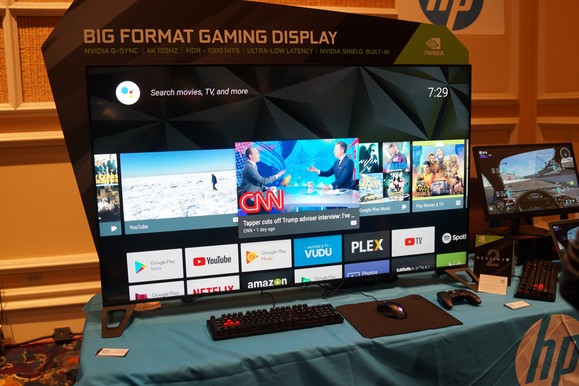 The Omen X65 at CES 2018 (+)
The product is basically made for gaming, but it's not a shame when it comes to streaming movies (strictly in our home) or listening to music, with the help of the integrated Shield Android TV.
Price and availability
The HP Specter x360 15-inch Laptop is expected to be available in Europe from February at a suggested retail price of $ 1,799.
The HP ENVY x2 laptop is expected to arrive in April and can be taken home at a suggested retail price of $ 999.
The OMEN Game Stream service is expected to be available on OMEN systems from spring.
The OMEN X 65 large format gaming display is expected to arrive in the fall. The price is being published as it approaches its release.
Source: prohardver.hu