Sudden fear of sudden epilepsy (epilepsy) seizures can be reduced to some extent. A sensor that monitors the risk of seizures in real time has been developed in Korea.
The research team led by Hyun Taek-Hwan, chairman of the Nanoparticle Research Group (Seoul National Univ.), Has developed a highly sensitive nanosensor that simultaneously measures changes in potassium (potassium) ion concentrations in various areas of the brain. 10 days said.
Epilepsy occurs due to irregular excitation of brain neurons. Excited brain neurons relax and release potassium ions to the outside, which can lead to seizures and convulsions if they remain excited.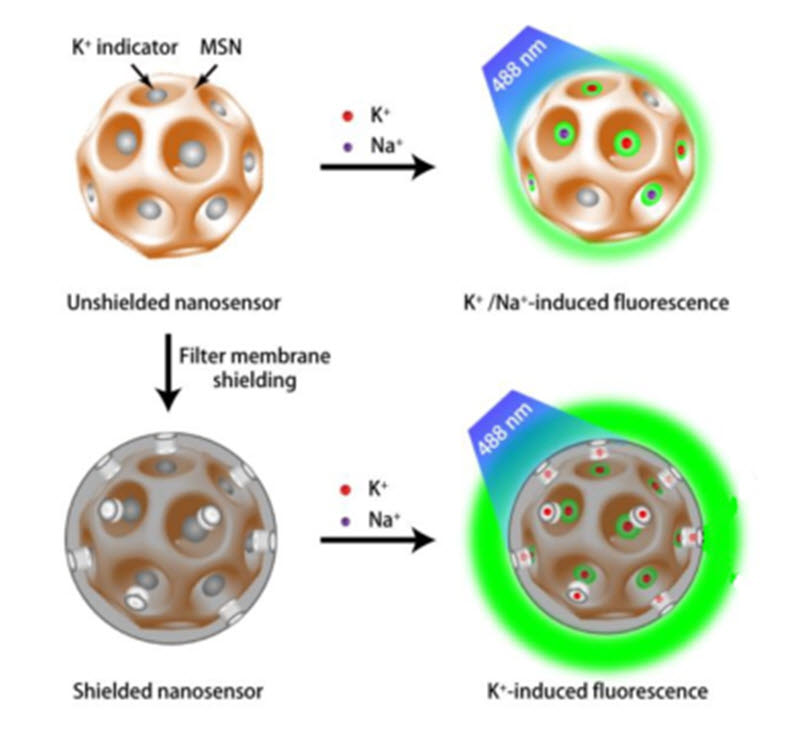 To make an accurate diagnosis, changes in potassium ion concentration must be observed in various brain regions. The problem is that it is difficult to capture neuronal changes in real time. Only the change in potassium ion concentration was difficult to measure selectively. In addition, potassium ion concentration changes are relatively small compared to other ions.
The researchers have developed high-sensitivity nanosensors using nanoparticles. When combined with potassium ions, a green fluorescence dye was placed into silica nanoparticles with pores of several nanometers (nm) in size. The nanoparticle surface was coated with a thin film that selectively passed only potassium. As a result, it was possible to measure the concentration of potassium ions by the fluorescence intensity in which the potassium ions passed through the membrane bind to the dye.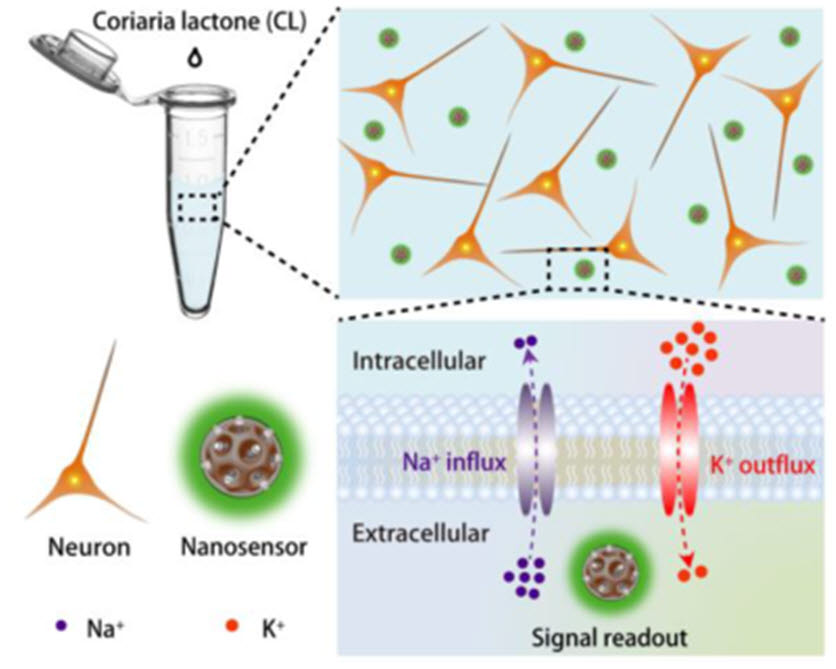 The researchers then injected nanosensors into the brain's hippocampus, amygdala and cerebral cortex in a moving mouse, followed by electrical stimulation to the hippocampus, causing seizures and measuring changes in potassium ion concentration. As a result, in case of partial seizure, the concentrations were sequentially increased in the brain hippocampus where stimulation started, in the order of amygdala and cerebral cortex.
Hyun Taek-hwan said, "It is expected to be used to identify and diagnose the pathogenesis of brain diseases such as epilepsy and Alzheimer's disease in the future."
Staff ReporterKim Young Joon kyj85@etnews.com
Source: etnews.com