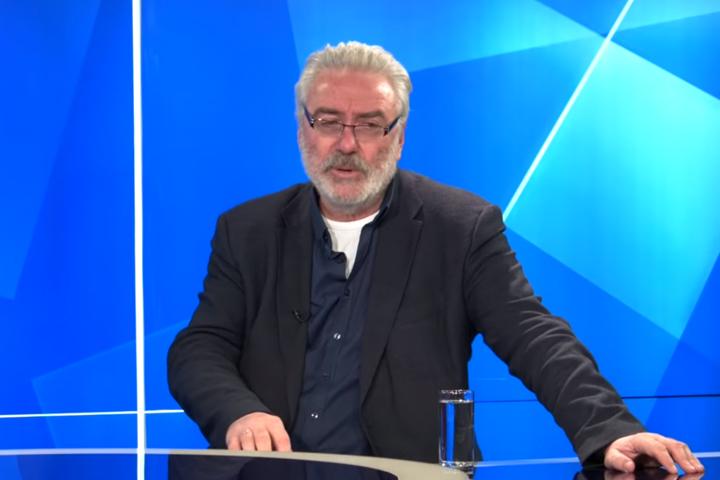 Pulmonologist Branimir Nestorovic says that as far as the coronavirus pandemic is concerned, Serbia is doing well so far and it could be known by Monday whether we have gone through the worst phase.
Dr. Nestorovic said that Crisis Staff was mostly concerned with expanded testing for corona virus in Serbia.
"We are now mostly concerned with extended testing, it is a complicated procedure," Nestorovic told TV Prva, emphasizing that the goal is 5,000 tests a day.
According to him, the fair will start operating tomorrow at 2 pm.
"We are in the third week of the epidemic, for now we are holding up well," Nestorovic says.
Asked whether or not pregnant women are protected against coronaviruses, he states that they are free from problems even when they are infected. "Most infected people have almost no problems, that's a big problem," he adds.
However, this should not be taken lightly, we are at the beginning of a serious phase, he said.
"If we are similar on Monday, we can say that we have gone through the worst phase," he said.
When asked what happens to people who first received a negative test and then were found to be positive for the corona virus, he says no test is 100% accurate, but we still do not have a sudden jump in infected people and that most are relatively easy patients.
Nestorovic states that soap does not have to kill the virus, it is important for us to reduce it, adding that "Soap is generally excellent, it will not kill the virus, but it will weaken it."
"This is something that will change the world, it will change our habits but also our health systems," Nestorovic said.
According to him, we are better than most countries, and among the victims of the virus were severe patients. He adds that it is difficult to fight viruses because billions of viral particles are generated at high speed.
According to him, the virus lives on plastic and metal for the longest time, while it lasts up to four hours on clothes.
Most antiviral drugs did not work, according to Chinese experts, who said they should not waste time. Malaria, on the other hand, turned out great at the beginning of therapy.
"Chloroquine led to deaths in people who took it preventively," he says.
People without Serbian citizenship want to come to Serbia because they estimate that the situation is stable, even according to adr Nestorovic, they are "smuggling".
All information on coronavirus can be found in a separate section on our COVID-19 site.
CURE AGAINST CORONAVIRUS: Stojkovic's "tweet" of encouragement
Source: TV Prva
Photo: YouTube


Source: bizlife.rs