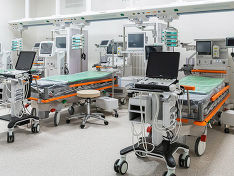 Another 28 people recovered from coronavirus in Moscow. This, according to the operational headquarters on the situation with the coronavirus, said the deputy mayor of Moscow on social development Anastasia Rakova.
"Over the past day, another 28 patients were discharged from Moscow hospitals after recovery. In total, 168 people have recovered in Moscow today, "she said.
More than 1 million cases of coronavirus have been confirmed in the world, more than 200 thousand people have recovered, more than 53 thousand people have died. On April 2, Russia registered 3 thousand 548 cases of the disease, 30 people died.
Please send ideas on how to spend time in isolation, as well as photos and videos from the cities affected by the coronavirus epidemic. to the address COVID-19@rosbalt.ru
Source: rosbalt.ru