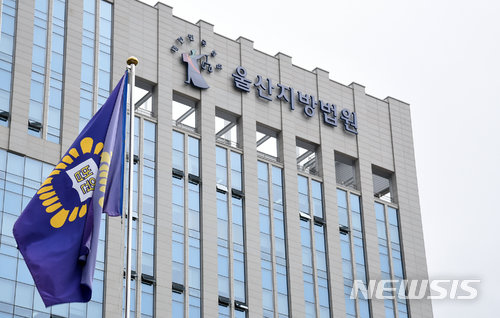 He was sentenced to death for a man in his 40s who was injured by refusing to get out of his car when he was caught in a drunk crackdown and hanging the police off his car.
The twelfth sentence of the Ulsan District Court (Judge Kim Kwan-gu, Deputy Judge) announced on June 15 that he was sentenced to a year and six months in jail for A (43), who was charged with special public execution prevention and violation of road traffic law (unlicensed driving).
The court also ordered B (52, female), charged with violating road traffic law (unlicensed driving), for two months of probation for four months in prison.
Mr. A was accused of causing three weeks of injuries by hanging a police officer in his car, trying to escape and refused to get out of the car when he was arrested on a road near a motel in Yangsan, Gyeongnam, in October last year. .
He was sentenced to six months' imprisonment for four months of imprisonment for drunk driving in September 2015, followed by two years of probation, and a violation of law (escaped vehicle) for specific offenses in September 2016. In October 2019, he was accused of driving three unlicensed cars, driving a car about 44.8 km from an apartment in Gimhae, Gyeongnam to Yangsan, without a driver's license.
"The defendant A was driving a car with a driver's license revoked, interfering with the police's rightful drunk driving, and injured a police officer with a car, and sentenced him to prison for bad crimes every week." Said.
(Ulsan = Newsis)
Source: donga.com