Domestic investment volumes remained strong in the fourth quarter of 2019, as € 427 million of investment capital came to the market. This brings the annual volume to EUR 1.72 billion, the second strongest year in the current property market cycle.
CBRE registered a total of 55 transactions during the year, reaching an average size of EUR 31 million. The largest stores of the quarter included the KÖKI Terminal shopping center and the five-star Sofitel Budapest Chain Bridge hotel bought by Adventum, and the OTP Prime Real Estate Investment Fund, the newest Corvin quarter hotel and Corvin Technology & Science Park.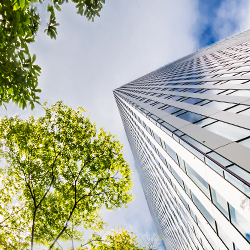 FM & Office 2020
The development of the domestic office market will be a central theme of the FM & Office 2020 conference on 21 May.
In the area of ​​premium yields, industrial real estate was up 7 percent, while retail and high street sales were up 5.5 percent and the hotel market was at that level. The office market premium segment had a typical yield of 5.25 percent.
Hungarian investors continue to be extremely active, accounting for 90 percent of total volume in the last quarter, and 74 percent annually. As in previous years, due to the favorable financial environment, the investment volume may be strong in 2020 as well. Significant new stocks are expected to emerge in the market, while the rate of decline in yields may be slowing down, and in some segments yields may be at their lowest point.
Cover image source: Getty Images
Source: portfolio.hu