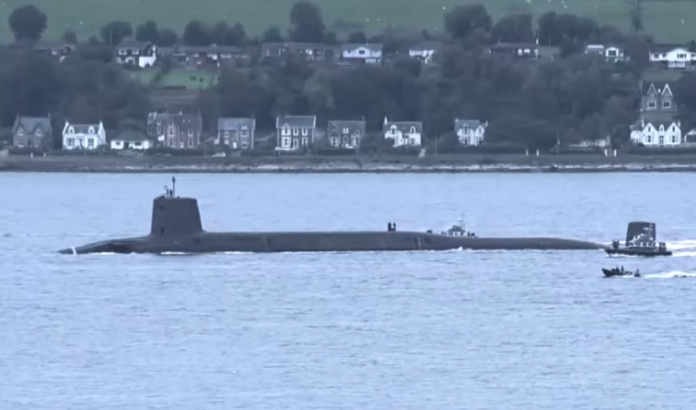 With more or less success, Romeo Romei and his crew continued to attack the British convoys and posed a constant threat, which they could neither escape nor eliminate. The Pierre Caponi submarine and its fearless commander became a nightmare for British Navy crews who had no answer to their fanatical tenacity and unparalleled courage and skill.
Getting out of the way
It came so far that even the adversary press openly began to express admiration and emphasize Romeo Romei's heroism and discernment, his persistence and fearlessness. He was called "the pirate from the deep." Glory sailed before him, and in a short time he became fearful and trembling for enemy, primarily English submarines and warships, for he was unpredictable and simply elusive for their defense – finding exits even when it seemed hopeless. He did not shy away from open, direct attacks on enemy convoys, which, as a rule, especially in the Mediterranean, were accompanied by fighter squadrons.
The rest, for example, is remembered for the fact that on the night of November 10, 1940, he also embarked on one such "impossible" mission in the waters of the Sicilian Channel, some fifty miles southeast of Malta. Suddenly a large convoy of British warships appeared, consisting of two aircraft carriers and two large battleships. They were accompanied by several armored personnel carriers and minesweepers. The submarine commander Pierre Caponi, who found himself on the surface, did not hesitate for an hour, fired two torpedoes toward the convoy and did not, as in
on other similar occasions, he dived until he was quite sure that the two armored escort vessels would end up on the seabed…
All of this, after two bronze medals for military courage, "earned" in previous battles and successful actions, will bring to Romeo Romei in November 1940 a great recognition and the most outstanding medal – the Gold Medal for military courage, for which it is stated in the explanation that is "captain of the corvette Romeo Romei an example of great courage, exceptional fighting spirit and high military virtues."
A wreck full of courage
At the end of March 1941, the Pierre Caponi submarine sailed from Messina to La Spezia, where it was supposed to complete its combat mission, as the Allied, primarily British, "Sumaris" increasingly posed a deadly danger in the waters of the Central The Mediterranean Sea, especially for this old, worn out submarine, all wounded and damaged in skirmishes with incomparably stronger and more modern Allied vessels, so long as it could no longer even dive, to make this life-saving maneuver a key advantage of submarines to other ships.
The senior command therefore decided to temporarily demobilize her and send her to the military shipyard in La Spezia, where it was to be determined whether it was for overhaul or scrap iron. In Messina, where she was currently anchored, half of the crew disembarked, and Captain Romei sailed with the rest to La Spezia, hoping to avoid enemy submarines and unnoticed by a long and dangerous voyage.
On the night between March 31 and April 1, 1941, however, an Italian submarine struck the target of the English submarine "Rorkual". Of the five torpedoes fired, two were precise and inevitable, and the Pierre Caponi submarine ended up in a blue tomb about 17 miles south of Stromboli. In her wreck, all 38 sailors, led by a fearless captain, a young, thirty-five year-old Bokelj by mother, Romeo Romei, roasted the laurels of the heroes of the Italian Navy, whose glory no one will surpass by the end of World War II, have been found dead.
Honors
The fact that the latest and most modern submarine in the Italian Navy, bearing the designation S 529, was named Romeo Romei, is not the first honor given to this famous mother Bokelj.
Its name was first borne by an American-made submarine 3516, which sailed in the Italian submarine fleet from 1974 to 1988. In addition, Romeo Romei is lauded and otherwise. Its name bears one street in the northwest of Rome, about two kilometers from the Vatican. In the same way, the province paid off
Salerna – One street in Eboli also bears the name of Romeo Romei, and in Caprarola, province of Viterbo, in the place where he lived with his family until his death, one square was named Romeo Romei.
End of mission
The submarine "Pierre Caponi" fought until March 31, 1941, when her combat mission ended, as well as the life and combat mission of her commander Romeo Romei, undoubtedly the leading naval wolf in the Italian Navy, especially among submarines, and part of the crew , everyone who found themselves aboard at that moment.
Monday – Italian Navy Hero (6): Mysterious daughter Nicoleta Benjini
Source: vesti-online.com