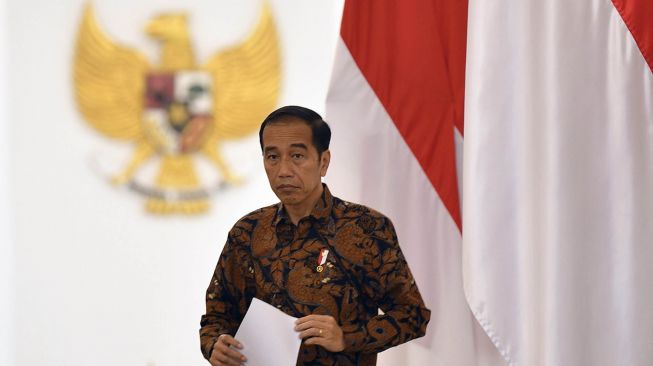 <! -
->
– Foreign media also highlighted President Joko Widodo's decision not to ban homecoming amid the corona virus pandemic (Covid-19).
As in the news published by the site theaustralian.com.au on Friday (3/4/2020).
In the article "Coronavirus: Jokowi to allow Muslim exodus after Ramadan", the media said the Ramadan homecoming helped spread Covid-19.
The Australian Weekend also equates the phenomenon of the homecoming of Ramadan with the Chinese New Year which exacerbates the transmission of corona in China.
In the article, a statement from the University of Queensland virologist Ian Mackay was mentioned.
"The best evidence we have for not allowing mass migration now is what happened in Wuhan when five million people left the city and spread the virus throughout China and throughout the world," Mackay said.
The expert added, "It comes from the simple fact that if there are vulnerable humans out there viruses can infect them and if we don't stop this mass movement then it will reignite."
This Australian media also takes the forecast from the University of Indonesia. Where at least 140,000 Indonesians could die of corona if there were no harder steps at the end of this month.
The Indonesian Ulema Council has even urged the government to uphold the homecoming ban for Muslims.
Public health expert Nurul Nadia said the policy was "very confusing" and likely to be "catastrophic".
"Without a homecoming ban, we will definitely be like Italy. Just imagine thousands of asymptomatic carriers who seem healthy will return to their villages to visit their parents? This could be the starting point of a large wave of new infections," Nurul said, quoted by theaustralian.com.au, Saturday (4/4/2020).
But according to the Coordinating Minister for Maritime Affairs and Investment Luhut Binsar Panjaitan, said the decision was the best choice among a number of options.
"Even if we choose to ban homecoming people, they will still do it. So we decided to tell them that going home will bring illness to their families and it is better not to do it," Luhut said.
DKI Jakarta Governor Anies Baswedan has also warned citizens not to go home. But he could not enforce tighter restrictions.
Anies for weeks has been urging the central government to lock up the territory. Because, Jakarta has become the epicenter of this virus with almost a thousand cases.
Source: suara.com