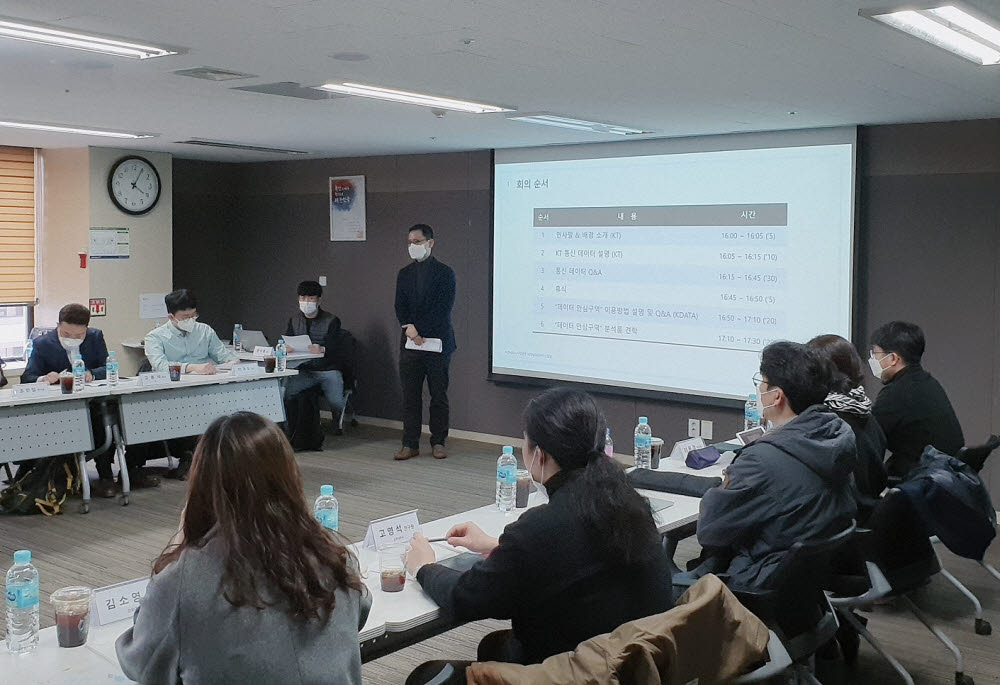 KT establishes 'Corona 19 Diffusion Prediction Research Alliance'.
KT will cooperate with the Ministry of Science and ICT, and six organizations including Seoul National University, Konkuk University, Hanyang University, KAIST, KAIST, KIST, and KISTI.
KT jointly conducts research to predict the influx and regional spread of Corona19 in Korea by providing floating population data to six institutions and utilizing artificial intelligence (AI), big data, and repair modeling.
Six organizations are conducting research to develop a model for predicting the spread of corona19 within the 'National Life Safety Emergency Response Research' project jointly promoted by the Ministry of Science and Technology and the Ministry of Public Administration and Security.
The Corona 19 diffusion prediction study will be conducted in the 'Data Security Zone' operated by the Ministry of Science and Technology. The data security zone is a space created in the Korea Data Industry Promotion Agency (KDATA) to enable sensitive public institution and private enterprise data to be used for research and analysis in a secure and secure environment.
"We will do our best to ensure that the results of the Alliance research on the prediction of the spread of Corona 19 can be effectively used to respond to the global crisis, Corona 19," said KT Managing Director Jae-Hee Kim.
By Choi Jong-hee, staff choijh@etnews.com
Source: etnews.com