"Interview with participants without knowing the case accurately and participate in the 1st investigation"
Police decide to release new Jo Jo-bin on the 24th… 25th 檢 Songchi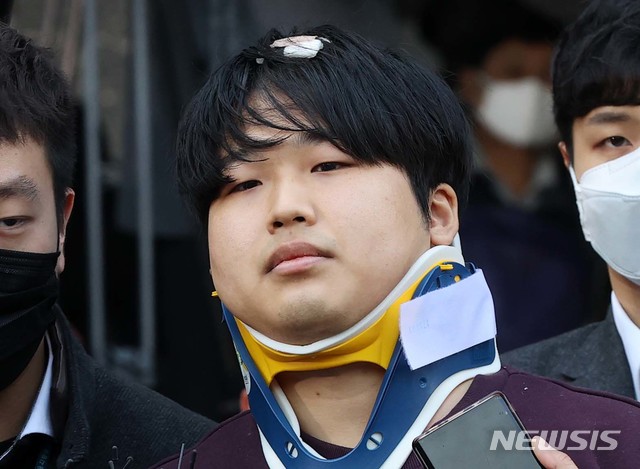 (Seoul = Newsis) Reporter Kim Sun-woong = Jo Joo-bin (25), who is charged with producing and distributing sexual exploits of women including minors by running 'Parkbang' on messenger telegrams, is sent to the prosecution at Jongno Police Station in Jongno-gu, Seoul on the 25th Is becoming. 2020.03.25. photo@newsis.com
(Seoul = Newsis) Reporter Jung Yoon-ah = The fact that the law firm, who was defended by Jo Joo-bin (25), an operator of 'Parkbang', who was accused of distributing sexual exploitation videos that threatened a minor, etc. The relationship is so different, "he resigned.
On the 25th, the law firm Oh Hyun said on the 25th that he was in the name of the 'criminal task force team', he said, "We decided that we could not proceed with the argument anymore and submitted the resignation today."
Oh Hyun said, "Our law firm did not meet Jo Joo-bin in person and was elected, and Jo Joo-bin's family visited our law firm to request the case." At the time of the consultation, the family knew that it was a simple sexual offense, and the situation was unknown. First, I asked for an interview and a police investigation. "
He continued, "Our law firm submitted a senior system, conducted interviews and participated in one-time investigations to grasp the matter, but the facts that we directly checked with the family's explanation were very different."
From December 2018 to March 2018, Joo Joo-bin has been charged with making child sexual exploits and distributing them to Dr. Telegram's room. Until the arrest on the 16th, he denied that he was a key operator, aka Doctor, and admitted in the investigation.
He was known for his cruel and stigmatic behavior, calling himself a 'doctor' and encouraging the victims to engrave 'slave' with a knife on the body.
Violations of the Juvenile Youth Protection Act (child pornography production), compulsion, intimidation, coercion, fraud, violation of the Personal Information Protection Act (providing personal information), and violation of the Sexual Violence Punishment Act (camera shooting, etc.) were applied.
To date, 74 victims have been identified by the police and 16 of them are minors.
The Seoul Metropolitan Police Agency decided to open the Deliberation Committee on the Disclosure of Personal Information on the afternoon of the previous day and disclose the personal information such as Jo Ju-bin's face and name. Cho Joo-bin was sent to the prosecution on the 25th.
◎ Sympathetic media Newsis yoona@newsis.com
Source: newsis.com