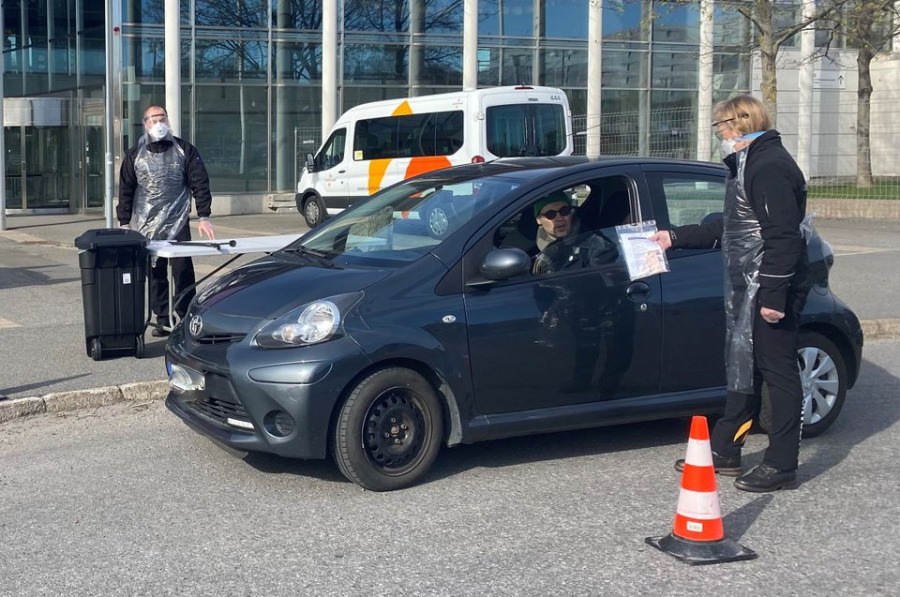 Published April 29, 2020 at 18.02
Domestic. Yesterday, the first of three unique mobile test stations opened where healthcare professionals will be able to test for covid-19 outside selected Lidl stores in Stockholm.
The new mobile test stations are made possible through a collaboration between Lidl, Samtrans Omsorgsresor and Infosolutions. The project is done in collaboration with the Public Health Authority.
The sampling stations will be located outside Lidl's stores in Upplands Väsby, Kungsängen and Fruängen.
– When we got the question of leaving space on our parking for sampling and realized that we could do it without in any way risking our customers' health, we answered yes without hesitation. This situation is something everyone has an obligation to help solve, says Johan Augustsson, Sweden's manager at Lidl Sweden, in a statement.
Only the health care staff will be tested at the stations. In total, the three new test stations will have the capacity to test around 600 people per day.
Source: friatider.se